Good day everyone and welcome.
Today I will be discussing the medications that can cause tinnitus (ringing, whistling or roaring noises) in the ears.
Medication is something that I am so used to working with on a daily basis.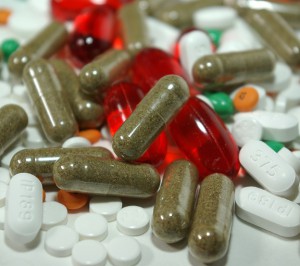 Yet with the introduction of new drugs into the market regularly, there is always the challenge of keeping up with the mechanism of action of these molecules, their dosage forms, indications(i.e. its intended use) and most importantly its potential side effects.
My job as a pharmacist is to offer to you the best advice on how to take your medication, amongst other things.
Whilst some medication tends to work better when taken after meals, others need to be taken on an empty stomach e.g. certain antibiotics.
Certain cholesterol medication must be taken at night. The reason for this is that at night there is less dietary intake and the enzyme that manufactures the cholesterol is active at this time. So by taking the cholesterol medication at night, they work directly on the enzyme and prevent cholesterol synthesis.
Then there are cases where you get interaction amongst medications. They may be synergistic to each other. What I mean by this, is that they work better if they are both taken together.
e.g. Augmentin– this is a combination of Amoxicillin and Clavulanic Acid for common bacterial infections. The Clavulanic acid protects the Amoxcillin from being deactivated by bacteria when introduced into the body. In this way this drug becomes less susceptible to bacterial resistance and is able to destroy the infection.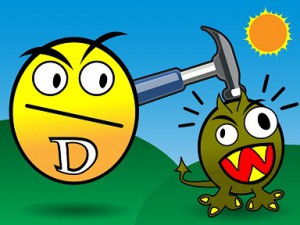 On the flipside, you can get an Antagonistic Combination. These two drugs should not be administered together. They can cancel out each other's function or worse can cause serious complications in the body.
e.g. Warfarin and Aspirin. Both of these drugs have anticoagulant effects( blood thinning properties). If they are taken together they can thin down the blood to such a point that it can cause significant bleeding. If however, the doctor insists on this combination, then constant monitoring of the INR(International normalised ratio), must be done to keep warfarin levels in check.
An antibiotic like Flagyl(Metronidazole), should not be taken with any alcohol whatsoever, even if it's a cough syrup that contains alcohol as a preservative. Why? It causes a disulfiram like reaction in the body, which means it causes nausea, vomiting and flushing in the body.
My job is to analyse your prescription and look for any potential interactions that may be present and explain to you the safest way to take the medication. It is also my duty to make you aware of any possible side effects that you may experience.
 What are Side Effects?
A side effect according to Wikipedia, is defined as 'an effect whether it is therapeutic or adverse, that is secondary to the one intended' of the drug in question.
What this essentially means is that for instance, if a drug's purpose is to help with sleep or relaxing of muscles and it ends up giving you a dry mouth then dry mouth is what we call a side effect.
What is Ototoxicity?
This is whereby a drug displays a side effect that is toxic to the ear. Usually the inner ear(cochlea or auditory nerve is affected).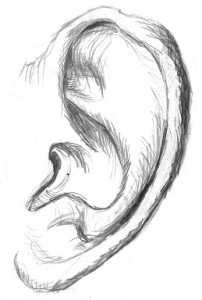 The ototoxic effect of the drug may be temporary and reversible or permanent and irreversible.
They may cause a sensorineural  hearing loss as a result.
Signs of ototoxicity, includes tinnitus, feeling of fullness in the ears, vertigo and hearing loss.
Let us take a look at some medication in particular that are thought to cause tinnitus.
---
1.Aspirin
Also known as ASA(Acetylsalicylic Acid), is part of a group of anti-inflammatories called the NSAID's(Non-Steroidal Anti-Inflammatory Drugs).
It follows a different pathway compared to other NSAID's such as Voltaren, Advil or Celebrex, and may not be as strong  an anti-inflammatory as the others mentioned.
The primary action of this drug is to
Reduce Fever

Relive pain

in mild conditions such as toothaches, and headaches.

Reduce inflammatory

conditions

Blood Thinner

– by preventing blood clots, aspirin taken in low doses, helps to prevent incidences of strokes and heart attacks.
In my professional opinion, I think high doses of this drug(about 12 tablets a day), has the potential of bringing about tinnitus. Discontinuing this medication, will reverse the tinnitus.
An interesting story
I read a very interesting story about a 60 year old man who was admitted to hospital for the treatment of ischaemic heart disease. The relevant treatment helped with the main condition, but then he started complaining of persistent tinnitus. This was strange, so an investigation followed.
After an examination of his ear, a foreign body was found to be lodged in his external auditory canal. This foreign body was identified to be half a tablet of a standard 250mg aspirin, that accidentally fell onto the pillow and somehow found its way into his ear bringing about the tinnitus.
The tinnitus was gone after the tablet was removed from his ear.
Other NSAID'S that are worth the mention, include Ibuprofen(Advil, Nurofen) and Naproxen(Aleve).
Ibuprofen is the more common one indicated for period pain, headache and inflammation. It is common to find it in combination with paracetamol and codeine (Myprodol).
I personally think that like aspirin, these drugs as well, has the potential to cause tinnitus, if taken in exceptionally high doses and over a long period of time.
I think that 200mg of Ibuprofen twice a day should be fine.
---
2.Blood Pressure and Heart medication.
I have explained the function of diuretics on the kidney in my previous article, see What is Meniere's Disease? These drugs help to lower the blood pressure by decreasing the fluid build-up in the body.
Once again, the ototoxic profile of these drugs are low and pose a problem only in significantly high doses or when combined with other ototoxic drugs. The ototoxic side effects are more commonly seen when given intravenously rather than, when taken in orally.
e.g. Lasix(Furosemide) and Bumetanide(Bumex).
The class called beta-blockers e.g. Atenolol and Propanolol, are reported to cause tinnitus as well.
---
3.Anti-Malarial Drugs
e.g. Chloroquine(Plasmoquine) and Quinine
They act as anti-malarial agents as well as muscle relaxants and help to relieve cramps.
Like aspirin, the tinnitus effects are reversible upon discontinuing therapy.
---
4.Cytotoxic Drugs
These are drugs that are used for the treatment of cancers. The ototoxic effect of these drugs are increased when combined with the loop diuretics or anti-malarial preparations.
It is essential for the doctor to advise the patient of this side effect and regular hearing tests must be done. Mainly to monitor the hearing and to watch for any deterioration or signs of hearing loss.
e.g. Cisplatin(contains platinium)Platinol and VinCrinstine.
---
5.Aminoglycoside Antibiotics
This class of antibiotics, is not given via the oral route. They are given intravenously and are strictly reserved for severe life-threatening infections.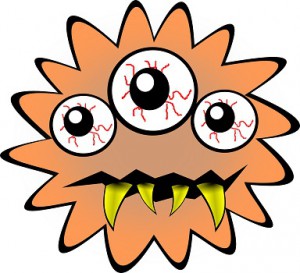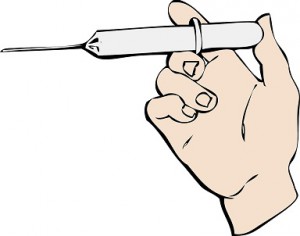 Levels of these drugs are very closely monitored. If complications such as kidney failure is present, then elimination of the drug will be much slower thereby causing drug blood levels to rise. The longer the drug stays in the body, the more time it has to inflict damage to the inner ear resulting in tinnitus.
Examples of drugs in this class are Gentamicin and Neomycin.
---
6.Antidepressants
The two classes of antidepressants that can cause or worsen tinnitus are the tri-cyclic antidepressants and the SSRI(Selective Serotonin Re-uptake inhibitors).
Trepiline(Amitriptyline)- Tricylic
Prozac(Fluoxetine), Paxil(Paroxtine) and Zoloft(Sertraline)- SSRI
---
More Information
These are some of the medications that can cause tinnitus and certainly the ones for you to be on the look out for.
Should you be interested in learning more about drugs with ototoxic effects, check out the following book titled
Ototoxic Drugs Exposed : The shocking truth about prescription drugs,medications,chemicals and herbs that can(and do) damage to our ears. 

This highly comprehensive book features 800 Pages documenting medications, herbs and chemicals that are ototoxic. This books reveals the factors that puts your ears at higher risk and explains how you can help reduce this risk and protect your ears.
Things to watch out for
Just a couple of things that I think is necessary for me to point out,
We are all different

: Each of us responds differently to the same thing. You may get a side effect to amoxicillin whilst it may not affect me at all. The same can be said about tinnitus and these medications, the intensity will vary from one person to the next.

Age: 

 Elderly people or the very young may be more sensitive to a drug.

Stress:

Most of these medications are indicated for a condition. The condition itself invokes some sort of stress on the individual. As I mentioned before, stress if not properly handled can aggravate tinnitus. My point here is that the stress related to the illness may be responsible for the tinnitus and not the drug itself.
Generalised Side Effects: Even though, I have listed these medications as a potential to cause tinnitus, they may NOT cause any ringing at all.
Conclusion
If after having taking these medications, you may experience tinnitus and if it gets unbearable, then you must notify your doctor so that he can advise you of an alternate medication.
There are natural alternatives to some of the medications above. I will be dedicating a post for these medications later on. So please watch out for it.
I hope that you have enjoyed this article on the medications that can cause tinnitus. Have you experienced tinnitus with any other medication that is not mentioned above? If so,what is the name of it and what did you do?
Please share this article with anyone else who you think may benefit from reading this.
Thanks for stopping by, you have been great.
All the best to you.
Roopesh