Hello everyone.
Welcome to my discussion on tinnitus in pregnancy. With all the reports of tinnitus in pregnant ladies popping up, I thought it would be an interesting topic for us to have a talk about.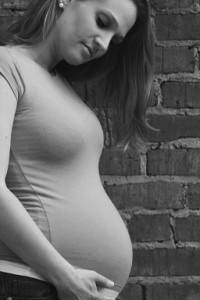 How common is tinnitus during pregnancy? What are some of the things that you can do to ease it off? Is there a particular reason as to why it presents itself during pregnancy? Will it go away after I give birth?
These are the common concerns that an expectant mum with tinnitus has. As it is, with the new one entering the world, things may already seem a bit overwhelming for her. To have tinnitus, simply makes this even more challenging.
So, this article is my attempt to ease your mind, to give you tips that can help you deal with tinnitus. There are a couple of things that I think is worthwhile to mention that can help with tinnitus during pregnancy.
Does that sound good to you? Great! Lets begin.
My Battle with Tinnitus
I have written about my challenge that I am currently facing with tinnitus in more detail on my About Me, page. Just to recap and give you a brief outline, here is my story.
I am completely deaf in the right ear and rely totally on the left ear for my day to day communications. It has been just over 2years now, that I have been suffering from tinnitus. The ringing, roaring and whistling noises are so persistent that at times it makes trying to hear what people are saying to me, difficult.
So, when you tell me you've got tinnitus, whether you are pregnant or not, I can relate to you with regards to what you are going through. It can be very unpleasant and very frustrating to say the least.
You just feel like pulling out your hair or hitting your head against the wall.
The good news, is that it is manageable and I can say this from experience. I have found that doing certain things,lessens the intensity of tinnitus. Obviously some medication and therapies are definitely a no-go in pregnancy, but that does not mean that nothing can done.
I believe that for everyone and anyone who has tinnitus, something can and will work. It's just a matter of finding out what that is.
This is the purpose of this website. To give you various options to try out, so that you may live as comfortable a life as possible, even with the tinnitus.
Is tinnitus COMMON in pregnancy?
Yes. To put your mind at ease, you are not going crazy. A lot of pregnant ladies have reported having tinnitus during pregnancy.
It may start as early as 8weeks, that is, within the first trimester and continue throughout the pregnancy.
There have been reports of ladies hearing roaring ,whooshing and whistling noises. Some ladies have also complained of hearing 'heartbeat' sounds in their ears. This type of tinnitus is called pulsatile tinnitus and I have written extensively on it in my article titled, ' The different types of tinnitus.'
So now that we know that tinnitus in pregnancy is common, let us find out the reason as to why it happens.
What is the reason that I get tinnitus during my pregnancy?
History of Tinnitus
If you had tinnitus before you were pregnant, there is a good chance that it can intensify during the maternal term.
Sinuses
One of the reasons that you can have tinnitus during your pregnancy may be due to blocked sinuses. When your sinuses are blocked up, there is fluid build up.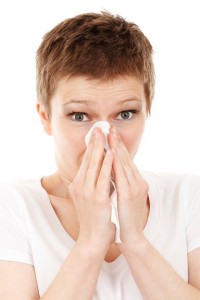 The primary function of the sinus is to humidify the air. The sinus also secretes a mucus layer thereby protecting the nose from dirt, dust and other pollutants. These are usually filled with air. When your sinuses become blocked they become filled with fluid, and you get a feeling of fullness in your nose and ears. If  bacteria starts to grow in this area, then you can suffer from a sinus infection.
Common symptoms of a sinus infection
Headache,
Pressure in your eyes, ears and nose,
A blocked nose accompanied by a yellow discharge.
In some cases a fever.
Treatment options
My first recommendation as a pharmacist, is for you to consult with your doctor for the appropriate medication to use. There are antihistamines that clear up sinuses but if you read the label, it will say something to the effect of ,' safety in pregnancy and lactation is not established.' If an infection is present, then the doctor would also give you a course of antibiotics.
There is the option of using sea water nasal sprays and natural homeopathic tissues salts to treat the sinuses. These are generally safe but take a little longer to work depending on how bad the sinuses actually is.
High Blood Pressure
You body is going through some radical changes during this time, both on a physical and a hormonal level. Given that, the blood pressure tends to go up higher than normal during this phase of your life.

The solution here is to consider taking anti-hypertensive medication to control the blood pressure, thereby reducing the intensity of your tinnitus.
Ironically, though I feel that certain blood pressure medication can cause tinnitus as a side-effect. Though the chances are low, the possibility still does exist. Below, I have listed some anti-hypertensives that are prescribed for pregnant mums.
Methyl-Dopa : A study showed out of 1900 people, a very small percentage of people taking this medication, approximately 11 people, 0.58% suffered from Tinnitus.
Labetalol: A beta-blocker that works on the contractility of the heart to reduce blood pressure in pregnancy, has got a very low percentage (10 out of 73 people) of causing tinnitus. This drug is indicated as second line therapy for long term treatment of High Blood Pressure.
Nifedipine: This is a less popular drug administered in pregnancy. It is used for long term management of hypertension within this group. Out of 17000 people, 43 people have reported getting tinnitus from this medication.
At the end of the day, the decision is up to your doctor as to which medication to prescribe. This goes without saying that the benefits to risk ratio must be taken into account when considering the circumstances.
There is light at the end of the tunnel
The good news is that in most cases Tinnitus in pregnancy is self-limiting. That means that after birth, it goes away. Sometimes immediately and sometimes after a couple of days. Its just depends on time, but it will go away.
In that 9months, what else can I DO?
There are lots of other options that I think, is worth trying. Here they are
Reduce Exposure to Loud Noise: Loud noise can certainly make the ringing in your ears worse. So wear ear protection where appropriate and abstain from sources of loud noises as far as possible.
Stress Control : Reducing your stress levels is of paramount importance. I have dedicated numerous posts and talked extensively about controlling the stresses in our lives. One example is to give yourself some time-out and escape onto nature walks. I have mentioned homeopathic tissue salts above. There are some for anxiety, restlessness and sleeplessness, that I highly recommend for controlling your stress and anxiety levels. Other activities such as coloring in activities, curbs stress levels and takes your mind to a different place. It's well worth a try.
Diet: Salt, is a major aggravator for tinnitus. Trust me on this one. Check out my article, 'The top 10 Salty foods to avoid in tinnitus.' Furthermore, with regards to caffeine intake, I personally found that it did NOT intensify my tinnitus. It may not be the same for you. You will find out what works for you via your own trial and error experiments. Watch out for foods with sugar and artificial sweeteners, as they tend to raise blood pressure.
Avoid Silence: They say

'Silence is a Killer

,' I think nobody knows how true this statement really is, other than us tinnitus sufferers. I know being in a silent place drives you batty. The best solution is, to use maskers to mask the ever so pronounced tinnitus. Things like noises of the fan and fridge are excellent maskers. Even playing music or having the TV on in the background helps. The point is to try to be in an environment that has sounds or noises to distract you from your tinnitus.
Music therapy or listening to "White Noise :" is said to offer benefit for people wanting to distract themselves when going to bed. There are machines that can do this and are said to be quiet effective.
Hearing Aids: I have a hearing aid and I can tell you that it works. For me it has been far from easy to get used to it, but it does the job of masking my tinnitus. I am able to easily pick up on a one to one conversation. It becomes more of a challenge when there are more people though, as the sound produced from the hearing aid is amplified and sometimes may be just too powerful. This option takes time to adjust to, but has great potential.
Conclusion
That concludes my discussion on Tinnitus in Pregnancy. I hope that this article gave you some ideas on things to try out for your  tinnitus.
I greatly appreciate you taking your time out to reading this article.
If you know of anyone else, who may find this article useful, please feel free to share this with them.
I would like to end off with these words to the mum-to-be.
"May lots of blessings and happy memories be bestowed upon you and your family with the arrival of the new member, and may you all be Watched upon and protected from any harm that may try to come your way."
Take Care
Roopesh