Hi Folks
Is tinnitus in the morning more pronounced or not?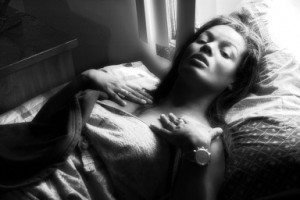 Why is it that certain people feel that is worse when they go to bed as opposed to when they get up? Is there a reason for this? Is it something that we are doing that affects the intensity of the tinnitus?
As we know, tinnitus is the brain's perception of noises. These noises may range from ringing, whistling, cicadas or roaring sounds. It is a symptom rather than an actual disease or condition. We also know that to the person suffering from tinnitus, that the condition is very real.
I for one can vouch for this a 100 percent. Its intensity can vary from mild to severe and changes from one day to the next. If you look back at one of my articles titled, Tinnitus changes you, I discuss my ways of not letting tinnitus dictate to me what I can and cannot do. At the end of the day I find the key is in  giving less power to the tinnitus. By getting your mind more active and focused on things that have meaning in your life, gives less attention to the noises in your head.
Don't Give Up
There are various things that we can do to get our mind to concentrate on things either than the annoying tinnitus. The important thing to remember is not to get despondent. Especially if something does not work. You just need to push forward as something will work. It's just a question of finding out what that something is.
I too am also on a learning curve with my tinnitus and love to share with you these options. Some things, I have tried and others I have not. Some work better than others and other options do not work at all. This is how it goes with tinnitus.
By us chatting here and sharing our experiences we can learn from each other and find ways to deal with tinnitus.
Before I get into discussing our feature subject, on whether tinnitus is more aggravating in the morning, I would like to first update you on my past week away from blogging.
The benefits of taking a break and relaxing and the effects that it had on my tinnitus.
A break from Writing
My wife and I, along with my brother and his partner decided to take a getaway to the coast. It was a much needed break considering that we did not go anywhere from December last year.
From our experience, we have come to realise that this time of the year is just the best time to get away. The reason is, that it's just before the rush of the school holidays, and it's more quieter and peaceful. And when I return home, then all schools would have closed for the summer break, and that's when everyone decides to go to the coastline, which leaves the inlands more peaceful and relaxed. So I end up benefiting both ways.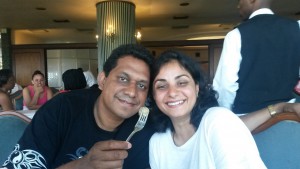 We were fortunate enough to have had the weather turn out great, the breakfasts being top notch, the people being friendly, and the beach was at its best with warm waters and fantastic sun-bathing. Apart from these benefits, the one thing that this break really helped me with, was with my tinnitus.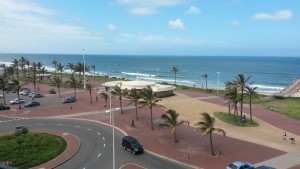 Apart from the view, was the everlasting melody of the waves crushing to shores and clashing with each other. It felt to me like I had turned on the radio for the very first time. Just hearing these waves almost instantaneously masked my tinnitus. I did not even have the need to wear my hearing aid and it felt very strange not having it on. It felt weird, but uplifting at the same time.
In addition, the whole atmosphere of the place was de-stressing. The fact that I did not have to worry about work and that I could just chill and do things at my own leisure, psychologically sent me into my own world of peace and calmness.
This just put the brakes on the pressures of life and automatically forced my tinnitus to take the back seat. Don't get me wrong, the roaring noises were still there but because of the change in environment, there was less attention given to my tinnitus.
I observed a pattern when it came to the intensity of my tinnitus in the mornings. I noticed that every morning during my stay, my hearing was slightly better, than what it had been back home. This was indeed strange. Okay, so the environment was different and relaxing but something within me begged the question,
Could there be something else? Could there be another reason as to why my tinnitus was slightly different in the morning?
I had to look deeper into this….
Tinnitus in the morning, an investigation
For me the one thing that was different was the pillow that I was using. At the hotel, the pillow was higher and therefore my head was elevated whilst I slept. Is it possible that something as trivial as this could be a reason for my tinnitus being less pronounced?
I suggested in one of my earlier posts the possibility of your sleeping position affecting your tinnitus. This however, just completely slipped my mind and now its seems that such a notion should be taken into account. The theory here, is related around improving blood flow to the ear region.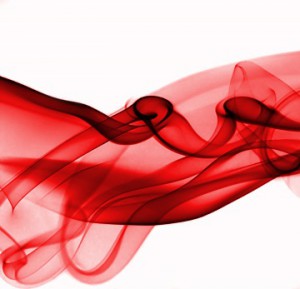 Tinnitus can be therefore be influenced by certain positions. Positions such as lying down or tilting your head too much to one side can aggravate the pressure and affect the blood flow to the nerves, muscles or blood vessels.
As Dr Tomas Coleman stated in his book the Tinnitus Miracle,( a book that is dedicated to employing natural therapies that one can carry out to find relief from Tinnitus.)
"Morning Roar is common among many Tinnitus Sufferer….Some simple ways others have found to alleviate this extra noise.."
He recommends that, 'Sleeping with your head elevated – by using a bed edge or several pillows,'  can help to stop the congestion of blood in your ear canal, which can lessen the symptoms of tinnitus.
To test this theory when I returned home, I added another pillow onto my existing one when I went to bed. To my surprise, I found there to be a slight difference in my tinnitus. Any breakthrough no matter how big or small is a good sign.
Just a word of caution,  if you are going to try this out, you don't want to put a really high pillow as you may end up adding insult to injury, with a stiff neck.
Fighting TINNITUS with different weapons
My tinnitus over the last few days has been less bothersome. I would say that a number of factors helped in this regard.
Just to summarise, they were:
Stress Levels being down,
Less ATTENTION focused on Tinnitus,
Change in sleeping position,
Presence of natural maskers, and
Calmness and Peaceful state of Mind.
Conclusion
It's only fair to say that my story is not reflective of everyone's situation. Some people wake up with no tinnitus and then as the day progresses on, it dominates and frustrates them. Equally some people find that tinnitus is worse in the morning than at any other time of the day.
What about Tinnitus at Night?
Silence is a nightmare for us tinnitus sufferers. Much to the point of having to use things like maskers, noise generators, and sedative and hypnotic agents to allow for a good night's sleep.
I will discuss the use of these tools in further posts, so please do visit again.
What have you noticed with regards to your tinnitus? Have you found your tinnitus in the morning to be  more pronounced or not?
Does changing your sleep postures help?
I sincerely appreciate your time and value your input, comments or opinions.
Hope that you enjoyed reading this article.
I look forward to hearing from you.
All the best to you in beating your tinnitus.
Regards
Roopesh