Product

: Zumba Fitness DVD workout kit
Price

: +\- $40-$60
Rating

: 8.5 out of 10
Welcome to my review of the Zumba Dance Fitness DVD program. Once again, it is a product that I had purchased awhile back and continue using it to this very day. I have certainly found it to be a huge benefit to both my physical as well as mental well being. Should you decide to purchase this, I am sure you will know exactly what I am talking about. So let's get right into it!
---
What is Zumba Dance Fitness?
The Zumba fitness workout is developed by Beto Perez, a celebrity fitness trainer and choreographer for international pop superstars.He combined his favorite pulsating Latin rhythms and funky international dance steps that his clients enjoyed which gave birth to the first Zumba class.His inspiration of course came from the various types music that he grew up including the traditional cumbia, salsa,samba and merengue.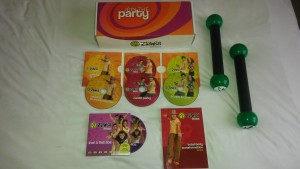 He put together this scorching fusion of world music and spicy dance rhythms and you feel like you at a party or in a night club.
The main aim of his program is to get you to follow his non-stop , easy to follow choreography, burn about 500-1000 calories per hour ,get some body toning while feeling that you are not working out at all.((Sheww that's a long sentence)).
Ultimately, if you find exercise fun and easy to do, there is a very good chance that you keep doing it.This makes sure you stay in good health and shape over time.
Zumba involves aerobic interval training, which means he combines fast and slow rhythms, thereby making it not only addictive but a great energy workout.This makes you want to keep doing the routines over and over again.
The Work-Out DVD's
Zumba Fitness Basics/Zumba Fitness 20-Minute Express
Ok this is the beginners disc teaching you the basics of each rhythm.What I really like here is that its really easy to follow, because the trainers/dancers, teach you the moves in a unique EASY BEATS BREAKDOWN, system. It is an hour long, and after that hour you will not only feel accomplished that you learnt something new, but you may even burn up a sweat , because its a workout on its own.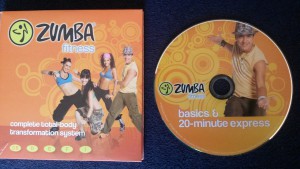 Zumba Fitness 20-Minute Express
This is my favourite one. Why? Because its only 20Minutes!!!!!
While that may be true, you will feel the burn, your heart is pounding and after 20minutes you are left feeling like a million bucks! Beto and his dance crew take you through four different dance routines,(merengue, salsa, reggaeton and calypso).Each got there own set of tunes and before you know it this heart pounding routine is over. Don't worry this workout is suitable for both beginners as well as advanced users.
2. Zumba Fitness Sculpt and Tone
With this one you get to use the toning sticks or I what I like to call it, maracas. Using these maracas, you get your body all
shimming and shaking to a sculpted figure you always wanted. It has never been more fun to get your body toned from head to toe.
Duration : 45minutes.
3. Zumba Fitness Cardio Party
This one takes the hot rhythms like Salsa, Reggaeton, Merengue and Samba, a couple of notches higher by incorporating the dance into a calorie-torching party.Your feet are moving, hips swinging and just grooving along, with the end result of getting a sensational total body workout.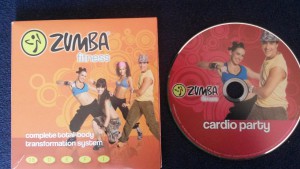 The disc has got "Refresher Technology," allowing you to review each rhythm, whenever you want to!
Duration : 50minutes
4. Zumba Fitness LIVE! and Flat abs(BONUS DVD)
What makes this one so exciting is that it is shot in front of a live audience grooving to the beats, so you feel like you part of the action. You feel like you're being cheered on and before you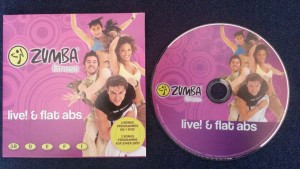 know  it 55minutes is up and you dripping and soaking and left feeling very accomplished with yourself.
Flat Abs- is a 2ominute standing only abdominal programme, working on your torso and getting rid of those unwanted love handles.
5.Total-Body Transformation Guide
Before you even get your toes tapping to the music, this guide is a must read. Firstly, it gives basic information which you may already be aware of, prior to engaging in any workout. This includes doing some stretch exercises, to maximize muscle and join flexibility and to minimize soreness and any injuries. It's also a good idea to do these same stretches for at least 5 minutes after your workout.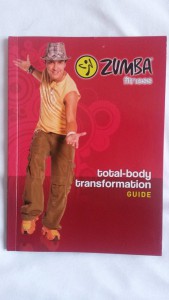 It's quintessential to know when you are overworking yourself(and take a breather), drink water(before, during and after workouts) and wear comfortable clothing and shoes with good arch support and cushioning. All of the information is available in this guide.
The book outlines
1,Starter Program : doing the Basics and alternating with the 20-minute express over 7days, you focus on building strength, improve cardiovascular system and start on your path to body transformation.
2. Turning up the heat Program: combining the cardio party, sculpt and tone and the live DVD, over 10 days, you get body sculpting and resistance moves done, giving you a great oportunity to loose a pants or a dress size!
3. Accelerated Fat Loss Eating Plan : here you will gain insight to properly nourish and feed your body. There are healthy recipes from Asian-Style Stir Fry,Ceviche-Style Shrimp Tacos, to Herb-Grilled Salmon.They serve to control your carbohydrate intake, increase fat/weight loss, and preserve lean muscle mass.
4. Super-sculpted Program: this program transforms your shape and allows you to get super sculpted fast.There is a mix of resistance training, using the toning sticks along with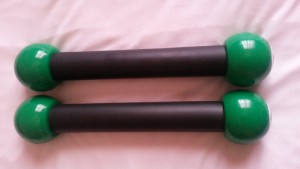 interval dance training to form your perfectly defined body.Pounds will be shed, your legs and buns will be toned and you will get the most perfectly ripped abs you always wanted! This is a 10 day program.
5. Tips : Finally the book closes in by giving you tips from the star trainers on slimming and maintenance going forward.
---
Feel the Music!
So, there you have it. I personally don't have the time to go to gym and feel that working out at home suits me fine.I don't just dance, but do weights and other core workouts too.This is part of another program which I will review for you.I alternate between these two programs  and they complement each other and it gives me results.Its really not necessary for you to purchase the other program, but it is entirely up to you.
A very big part of the success for me here is the motivation and support.Not only from the trainers teaching you but my wife joins me on these workouts too.Having a partner will spur each other on and you both get driven to want to do more.
---
Conclusion
Finally, I find dancing boosts my self-esteem and gives me confidence before I face the real world.In fact, while I am dancing,I am distracted from the tinnitus.Its pure escapism and it's due to the increased blood flow which lessens the constant ringing in my ears and it's something I can't stop doing.
I hope you enjoyed my review of the Zumba Fitness workout program and welcome any opinions or feedback on this article. Should you be interested in purchasing this program click on the highlighted words, Zumba Fitness Workout program.Please feel free to share your story below or drop me an e-mail.
For now, take care and see you around!