Hello Everyone
Today I thought I'd make one of my entries onto this site a little bit different. I choose to talk about some celebrities or famous people with tinnitus.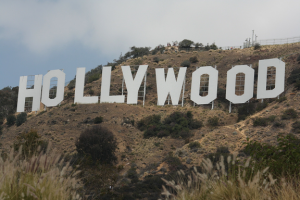 I would like to think that in some way or the other we are influenced, impacted or inspired by popular names either in history or in the entertainment industry.
It is for this very reason that I chose this topic. To show you that you are not alone and that no matter who you are, big or small, famous or not, tinnitus can affect you.
It is interesting to see how these people have coped with tinnitus. This is another reason to give you all hope that  something can always be done.
Before I get into the core of the subject, I would briefly like to recap to some of our new readers what tinnitus is and the relative causes that  may be associated with it. I will also quickly give a rundown of my background and my experience with living with tinnitus.
If you like, you can skip to the section and go on to read about the famous people with tinnitus.
Tinnitus, a quick overview
As I mentioned in my previous articles, Tinnitus affects around 10-15 percent of the population. It is often characterized by ringing, buzzing, whishing noises in the ear and is classified as a symptom rather than an actual condition or disease.
What causes Tinnitus?
There are a number of things that can cause tinnitus.Things like, exposure to loud noise, diseases such as Meniere's Disease, injuries or blows to the head.
I have written an article about sinus infections as well, that can be a potential cause of tinnitus.
TMJ or Temporanmandubular Joint and certain foods that certainly aggravate tinnitus.
About Me
As I had mentioned in my About Page, I am a tinnitus sufferer. I am a pharmacist by profession and I am also completely deaf in my right ear.
So you can very well imagine, that having only the one ear to rely upon along with the added tinnitus, makes life a wee bit of a challenge.
So from a professional point of view is it imperative that I am on top of my game all the time in the pharmacy.
Mistakes are definitely a luxury that I can't afford. Or else, you guessed it….
So I started searching for answers.
Birth of this Site
Over the past two to two and a half years, I started looking at different treatment options, lifestyle modifications including dietary changes and relaxation techniques.
You see, I also had the opportunity to speak with, and understand other tinnitus sufferers who needed help as they walked through the front door.
Different Strokes for different folks.
Amazingly, though we all were in the same boat, we all had to find our own way.The reason for this is that we responded differently to the same treatment or techniques.
So I don't think there is a clear cut answer to treating tinnitus. At least not as yet.
An example would be caffeine intake. There are tons of blogs and articles advising people with tinnitus to stay away from caffeine.
I decided to challenge this idea and test it. So I drank coffee, a cup a day for an entire month!
The Result : I found caffeine intake to have no effect on worsening my tinnitus. On the flip side other tinnitus sufferers find that caffeine is a definite no-go for them.
So you see, it's about trial and error. Testing something and see what works and what doesn't for you. This is the fundamental purpose of this website.
To give you various options, treatment plans, latest tinnitus news, and most importantly support and hope with your battle with tinnitus.
Great!!!!
Now you know that you can find information and help here, lets see how some famous people with tinnitus rise to the challenge. Maybe we might learn something extra. Below is my personal 5 famous people with tinnitus.
They inspire me and motivate me to move on. I hope they do the same for you.
As the age old saying goes, " Its never ever too late to learn new things."
 Famous people with Tinnitus
Will.i.am
First up we have Will.I.am, an accomplished artist, writer, composer and producer. With numerous nominations and some Grammy awards to his name, this "Black eyed Peas," member says that he " does not know what silence sounds like anymore." as his tinnitus causes him to hear the ringing in his ears constantly all the time.
Yet, what is amazing, is to see that he still manages to smile as he talks about it. This is good. It shows that he won't let it get the better of him.
Check out this clip from YouTube showing him in action in the studio and talking about his tinnitus.
2. William Shatner
Famous for his role as Captain Kirk in Star Trek, Mr Shatner, says that his tinnitus came about whilst on the set of shooting this series. Apparently, he was standing too close to the speakers and ever since has been suffering from the ringing in his ears.
He too, is hopeful that one day a cure will be realized for tinnitus. Here is a video of him talking about Tinnitus and the American Tinnitus Association

3. Ronald Reagan
Apparently this former President of USA, developed tinnitus during a film shoot. A black pistol was fired too close to ears and he had been suffering from tinnitus ever since.
Just think, that you still go on to running the entire country despite the internal battle that is taking place.
Amazing, don't you think?
4.Barbara Streisand
Barbara Streisand is an American Singer, actress, director and producer and one of the most successful personalities in show business.
Did you know that she is the only person to receive all of the following?
Oscar, Tony, Emmy, Grammy, Golden Globe, Cable Ace, National Endowment for the Arts, and Peabody awards, as well as the American Film Institutes Lifetime Achievement honor and the Film Society of Lincoln Center Chaplin Award.
Here is the kicker to it, she started suffering from tinnitus at the age of 9years old!!!
Not bad at all. The mind is a powerful thing if you can control it.
5. Steve Martin
He is one of my favourite actors. Steve Martin started suffering from tinnitus shortly after a gun fight scene whilst shooting for the film, The Three Amigos back in 1986.
This did not stop this comedian, writer  and actor from going forward to hosting the 75th Academy Awards.
In 2014, he took home the Honorary Academy Award, which was for his recognition of his extraordinary talents and the unique inspiration he has brought to the art of motion pictures.
If you want to watch, here is his Opening Monologue back at the 2003 Oscars.

Conclusion
There you have it. My list of some famous people with tinnitus.
I often look at this list when my tinnitus gets really out of hand. We all have stresses and sometimes it can get the better of us.
Even though, people say, 'you should control it, as it will make your tinnitus worse,' it is often easier said than done.
So, I try to take a step back in these times and see these people's faces. I think to myself that if they can do it, then so can I. And so can you!!
I would like to leave you with a final treat,if I may.
A very short Youtube clip showing you other famous people such as the likes of Eric Clapton, Sylvester Stallone, Moby, Gerard Butler,  who also suffered with tinnitus in their lives. You will recognize others as well.
Let this be a reminder to you that we can beat this together, one step at a time.

Thank you for spending your time here.
Who inspires you? How do you get through the day living with your tinnitus?
Please feel free to share in the comments below.
Looking forward to hearing from you.
Regards
Roopesh