Can TMJ Cause tinnitus?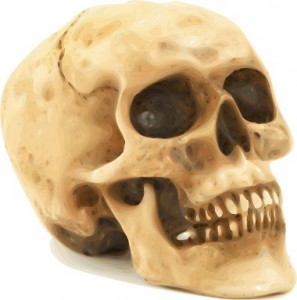 In this article, I will be discussing TMJ and its relation to Tinnitus.I will first chat about various signs and symptoms associated with TMJ. Then we explore the connection between tinnitus and TMJ. If you think that you may have TMJ, we will talk about some treatment options that you can try out.
So let's get started.
What Is TMJ syndrome?
According to the Oxford Medical Dictionary, TMJ is defined as " a condition in which the patient has painful Temporomandibular joints, tenderness in the muscles that move the jaw,clicking of the joints and limitation of jaw movement."
Is TMJ common? It is said that TMJ occurs more commonly in females than in males. Approximately, 10million Americans  are affected by this condition.
Signs and Symptoms Of TMJ
The Common signs and symptoms of TMJ include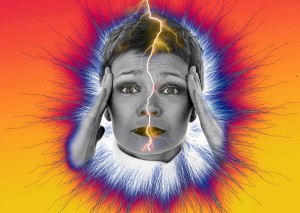 Pain-due to inflammation of the joint.
Jaw Locking or Clicking. This usually  is due to the grinding of the teeth and these clicking noises are often heard during opening and closing of the mouth.
Headaches– Despite minor headaches the person may even get migraines.
Ear Pain – As well as  hearing of the constant  popping and clicking noises of the jaw.
So how exactly does TMJ come about?
There are various theories around this.Stress, may cause one to tighten their muscles and clench or grind their teeth which brings about TMJ .
Regarding the stress, I have written previous articles,' Yoga and Tinnitus, a good match-up or not?' and 'Is coloring good for Tinnitus?' that may assist you in stress control, should you be interested.
Other causes may include injuries to the neck such as whiplash or an intense blow as well as injuries to the head and jaw joint areas.
Arthritis, a bone demineralization condition can also cause TMJ.
What is the link between TMJ and Tinnitus?
There is a very close association between disorders of the Jaw Joint( TMJ) and Tinnitus.An individual having problems with not only their main jaw joint but with the neck too,  will be more likely to develop symptoms that are characteristic of tinnitus.
The muscles of mastication or chewing muscles are very closely connected to muscles of the inner ear.So people with TMJ, this is a likely cause for both hearing loss as well as tinnitus.
Another theory is that the nerve supply system to the TMJ, is also responsible for helping the brain interpreting sound and hearing. So, it makes sense that if this nerve supply is in any way affected, then tinnitus or hearing abnormalities can come about.
Therefore it can be deduced that just by altering certain movements around the jaw, head and neck regions, the severity of the tinnitus can be affected.
In essence then, by focusing on appropriate methods to rectify the TMJ, we can in turn minimize the tinnitus.
Diagnosis of TMJ
Since TMJ may involve both muscles as well as joints, it is essential to use specific procedures to confirm its diagnosis.
A dentist  or a specialist examining the area, may need to order an MRI( Magnetic Resonance Imaging) or X-ray. Clinical examination is not effective enough to confirm TMJ. .MRI is the most efficient imaging  method as it picks up joint abnormalities, which is characteristic of TMJ.
How do I treat TMJ?
This entirely depends on the severity of the TMJ, as well as any damage that may have been caused to the joints.
Non-invasive techniques includes, lessening the pressure on the jaw joints by switching to a soft food eating plan. Theses includes foods such as fruits , vegetables, smoothies , eggs , yoghurt and soft chicken.
Jaw Exercises
Theses exercises help firstly to 'rehabilitate the jaw'. They work on the ligaments that are attached to the jaw joint. They may help to alleviate the pain initially. When you start with them, you actually may experience more pain. This is because your jaw needs to adjust with the new movements.
Then the next focus of theses exercises is for maintenance therapy. To keep the pain from returning.
(With full Credit to Ask DoctorJO.com …..I use the video below taken from youtube.com to illustrate some TMJ exercises)
Another point to note, is what I like to call 'conscious' exercise. I call it this because you to have to be conscious or aware of what you are doing. Certain things like biting of your nails and lips may be a habit, however, stopping these habits requires you to be aware of them.
These things aggravate the TMJ. Also, when you are resting or sleeping, try to bring both upper and lower sets of teeth together. In this way, you get into the habit of getting them into proper alignment.
Pain Management
Depending on the severity of the headache or migraine, you are going to want to use the appropriate treatment.You can start off with the standard analgesic containing paracetamol. It will help for mild headaches.
You can just try the anti-inflammatories on its own, those that contain Ibuprofen( Advil Liqui-Gels, or Nurofen).Another option is muscle relaxants ( Norflex Co).These contain paracetamol and orphenadrine( relaxant).
If the headaches are more intense, or if they develop into migraines then you may need stronger medication. A combination of paracetamol, ibuprofen and codeine (Myprodol), may give you some relief. Here you are getting an analgesic with an anti-inflammatory( ibuprofen), the codeine is for the pain too.
So this combination is certainly going to address the inflammation you are suffering  from as well as the associated pain.But just remember, the anti-inflammatories also have a tendency of aggravating the stomach,so this is best taken after meals.
If you have a sensitive tummy or these don't do the trick, then you may have to visit your doctor for a prescription for stronger medication.
Natural Tranquilizers and Relaxants
There are herbal Tranquilizers and homeopathic tissue salts that help to calm and de-stress the individual."Biral',' Calmettes' or 'Relicalm' are some examples of natural tranquilizers. I will cover this topic in detail later on.
Bite-Plate
During sleep, grinding of the teeth takes place which puts pressure on the jaw joint.
The purpose of a bite plate is to position the jaw in the correct way, thereby reducing any pressures on it, which comes from clenching or grinding.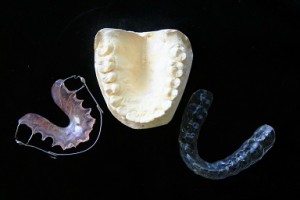 Bite-plates are quite effective in relieving TMJ.Results may vary from one person to the next.
I have read feedback of various people, whereby bite-plates have helped them in reducing their tinnitus. In one instance the person was doing his routine running, and found that the running is what aggravated his tinnitus. He was recommend to an ENT, who in turn suggest he get a mouth guard for use during exercise.
It turns out that the mouth guard helped.The theory here is that the recoil from the running caused the jaw joint to 'tap' into the ear.This in turn brings about the tinnitus.
The mouth guard forms a cushion between the barrier of the jaw joint and the inner ear and prevents the teeth from clenching during the exercise, hence alleviating the tinnitus.
Other things that can help my TMJ
Chewing gum does not relax jaw movements and can aggravate the tinnitus, therefore if you have a habit of chewing gum, do you level best to reduce the frequency and try to give this habit up if possible.
Placing your tongue between your teeth prevents clenching and grinding of the teeth.
Face Massages using certain natural oils can calm one down and take him or her away from the stresses.
Kinesiology or muscle testing done by a professional Kinesiologist helps to reset the TMJ.
So I tried all of the above, Nothing works, What's Next?
TENS( Transcutanoues Electrical Nerve Stimulation) this is the delivery ( using a remote) of a small electrical current (via electrodes) to the area whereby the pain is experienced, in this case the jaw area.
According to WebMd, the electrical stimulation of nerves sends signals to the brain that block off the normal "pain" signals.Furthermore, this stimulation also allows the body to produce natural painkillers called endorphins which reduces the pain.
Ultrasound: It involves the application of deep heat over the areas to minimize the pain and improve flexibility. A word of caution here, as this method could cause more pain in some instances.
The Last Resort
Only if all else fails, then would I consider surgery as an option. Why ??? Because its irreversible. So make 100% sure, that this is the way forward for you.
Conclusion
Thank you for sticking with me to the end. So to answer the question, can TMJ cause tinnitus? The answer lies as a resounding YES. We have seen how common this condition is, and how it actually brings about the tinnitus. More so, we have an idea of what methods to use to treat it. We know stress plays an important part and I thought I attached a link which I think will be helpful to you in this regard.
Is TMJ a pain in the neck? What helps you with your TMJ and Tinnitus? We would love to know. Share with me your story.
Let me know if this article has helped you, and if you enjoyed it, please share it with others using any of the social platforms below.
Kind Regards and Take Care
Roopesh