Hello All
I often get asked by folks that visit me in the pharmacy, whether it is possible for someone to get tinnitus(ringing in the ears) as a result of a sinus infection.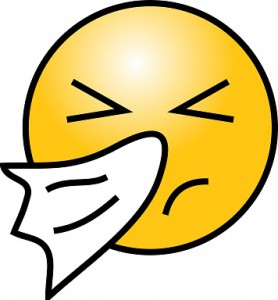 I think before I answer this question, allow me to explain to you a little about our sinuses.
What exactly is the sinuses? What purpose do they serve? How do you get sinusitis?
Can sinus infection cause tinnitus? read further on to find out these answers.
What Are the Sinuses?
Okay, we all know that the nose is the organ of smell and is the main passageway for air in and out of the lungs. Its purpose is to warm, moisten and clean the air before it enters the lungs.
It is the bones of the face around the nose that contain hollow spaces which are called paranasal sinuses. There are four main groups of paranasal sinuses : the maxillary, ethmoid, frontal and sphenoid sinuses.
What is the purpose of the Sinuses?
The sinuses, helps to reduce the weight of the facial bones, while maintaining bone strength and shape. The air filled spaces of the nose and sinuses also adds resonance to the voice.
The sinuses just like the nasal cavity has mucous membrane lining. This lining has cells which secretes the mucus and tiny hair structures called cilia.
Incoming dirt particles are trapped by the mucus, then are moved by the cilia into the nasal cavity via small sinus outlets or openings called Ostia. It is from here, that by us either sneezing or blowing our nose, these particles then exit the nose.
Therefore any blockage of these tiny openings causes a condition called Sinusitis(or sinus infection).
What is Sinusitis?
Basically sinusitis is an inflammation of the sinuses. This inflammation can be caused by an allergy or an infection.
Some facts about sinusitis
10-15 Million people

suffer from it,
May occur in

any of the four groups of sinuses

that I mentioned above,
Most of the time has an associated

inflammation of the nasal passages

,
Can be

short-term

or

long-term

.
If you are prone to colds or flu, or even to allergy attacks, chances are that you can get nasal congestion.
Here is a summary of the steps of what happens to you when you "catch a cold."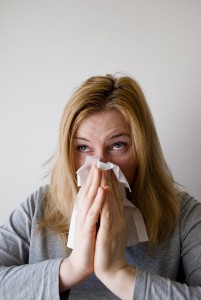 1.Initally you get infected with a cold which is a viral infection of the upper airways.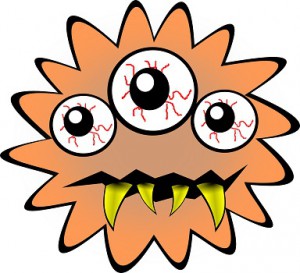 2. During a cold, the swollen mucous membranes of the nasal cavity (blocks the tiny openings of the sinuses. As a result drainage of the sinuses is blocked.
3.The air that once filled the sinuses, is now absorbed within the blood stream, causing the pressure to decrease in the sinuses. This decreased pressure causes pain and fluid to enter it.
4.This fluid provides the ideal breeding ground for bacterial growth.
5. To combat this bacteria, the body starts producing defence cells, called White Blood Cells(WBC). Along with entry of these WBC's, there is also more fluid that enters the sinuses causing the person to feel pain with increased pressure.
Besides viruses, allergies can also cause sinus infection.
What are the common symptoms of a sinus infection?
They are
Pain, swelling

of the sinuses,

Toothache, headache

,

Yellow

or

green discharge

from the nose,

Fever

or

body chills

,
Can sinus infection cause Tinnitus?
Tinnitus is defined as ringing, hissing, roaring or whistling noises. It is a symptom rather than a condition and can be caused by such things as exposure to loud noises, Meniere's Disease, build-up of ear wax or even head injuires.
There have been some reports of indviduals suffering from a type of tinnitus called Pulsatile Tinnitus(PT) as a result of sinus blockages.  This is type of tinnitus, whereby a person hears his pulse beat in his ear/s.
(Please check out my article, "The Different Types of Tinnitus," if you would like to know more.)
The Eustachian tube, helps to maintain equal air pressure on both sides of the ear-drum. It accomplishes this by allowing air from the outside to enter the middle ear.
Now when there is a sinus congestion, you can get compression of the muscles around the ear. This can block the Eustachian Tube. As a result air cannot reach the middle ear, so  the pressure there decreases.
When the pressure is lower in the middle ear than in the ear canal, it causes the eardrum to bulge inward.
The bulging of the ear-drum can cause pain and as a result, one may experience tinnitus symptoms.
So yes, I think that sinus infection can very much cause Tinnitus.
So, how can you treat Sinusitis?
To have sinusitis is bad enough. To add tinnitus to the picture, makes it even more unpleasant.
Here are common things that you can do at home to treat your sinusitis
The main purpose of treatment should be aimed at improving the sinus drainage system and treating the infection.
1.Nasal Decongestant Sprays: These sprays contain Oxymetazoline or Phenylephrine. Their main purpose is to constrict the blood vessels. By doing this, they prevent congestion of fluid in the nasal cavities. The problem is that they cannot be used for longer than 5-7days.

The reason is that if it is used longer, they cause "rebound nasal congestion." This simply means that it makes the congestion worse.
2. Oral Decongestants : These preparations e,g. Actifed( Contain Pseudoephedrine and Tripolodine.) helps to reduce congestion without having to cause the "rebound" side effects.
There are other side effects though and caution must be exercised in people who have high blood pressure.
3.Nasal Corticosteroid Sprays : Depending on the country that you reside in, certain nasal corticosteroid sprays can be bought over-the-counter at your local pharmacy. In my country, we sell Flonase( Fluticasone Propionate).
The steroid sprays are great in a sense that they can be used longer that 5-7days.They help to reduce the inflammation of the mucous membranes. In fact, even in someone who is suffering from chronic sinusitis, can use the spray for a period of 6months or longer!!

Dosage on this is usually one puff daily into each nostril.
4.  Anthistamines
Oral anthistamines that contain any of these actives,  Loratadine, Desloratadine, Cetirizine, Levocetrizine etc. help with treating the allergy.
The new generation antihistamines help to treat the allergy and cause less sedative side effects as compared to the older generation anthistamines.
They usually taken on a once-daily dose.
5. Nasal Irrigation Systems
Regular washing with saline water can help with the cleansing of the sinuses and maintain their moisture. One thing that I use regularly is the Neti-Pot.
Initially it is a challenge to get used to. However as you do it regularly, it becomes part of your routine, and as easy as brushing your teeth.
Using the nasal irrigation system helps with
removing of excess mucus due to congestion,
getting rid of pollen and other allergens,
alleviates nasal dryness due to air travel.
I will be doing a review of this product, so please do stop by again. In the meantime, I have placed a link to the Amazon store, should you be interested in reading reviews of this product.

Oral humidifiers are great in that they help to moisten the air in the environment. This helps to settle the surrounding dirt and dust particles and prevent allergy symptoms. Just a word of caution though, be sure not to go out into the cold as you may be more prone to congestion later on.
6. Antibiotics and X-rays
If none of the above helps in treating your sinusitis, then the next step would be for your doctor to order a CT Scan or MRI Scan, to be done on your sinuses.
He may initiate Antibiotic treatment (Amoxicllin) along with a short course of Oral corticosteroids(Prednisone) depending on the severity of the infection.
Conclusion
So can sinus infection cause Tinnitus? I most definitely think so. The great news is that, as you can see above, it can be treated using a number of different ways.
Some people may not even get any tinnitus at all with sinusitis, whilst others can be more prone to getting it.
Have you experienced getting tinnitus or ringing in the ears when your sinuses flare up, or when you get a cold?
If so, what do you do to treat it?
Thanks for reading and please do share or comment below. As always, I look forward to hearing from you.
Everything of the best
Roopesh