Hello Everyone
Today we will discuss a new drug treatment for tinnitus.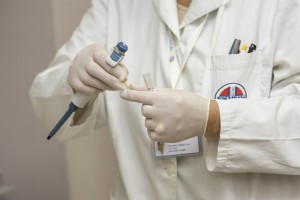 These drugs have the potential of helping tinnitus sufferers by working on a pathway that is said to be "malfunctioning" with the brain. What is of further interest is that this drug is said to be effective in people suffering from epilepsy as well.
Tinnitus and the Brain
In  one of my earlier posts, I have covered the relationship between tinnitus and the brain and touched upon how injury to the brain can bring upon ringing in the ears, which is a characteristic symptom of tinnitus.
Just to briefly recap, after exposure to any injury(e.g loud noise), the brain loses control of pathways, which, if properly regulated, will NOT bring about tinnitus.
So, therefore, it makes sense if we are to find a way to control or regulate these pathways, then we will be able to 'control' tinnitus.
The drug that I am going to talk about works on these pathways, more specifically the Potassium Channels. It is still in its infancy stages, but if the FDA(Food and Drug Administration) trials are successful, then it could show promise for tinnitus sufferers around the world.
Introduction to the Nerve Cell
I think it would be easier if I explain a little about the nerve first. Then you would be able to see what the potassium channel is and how it works in relation to the nerves.
So basically, a nerve cell or neuron, consists of a cell body, nerve fibers , one elongated extension called the axon which is responsible for sending impulses, whilst the dendrites, are the branches that receive impulses.
Axons are coated with the Myelin Sheath, which helps nerve impulses to travel faster as compared to nerve cells which do NOT have any sheath.So if the Myelin Sheath of a nerve is damaged, then nerve transmission is impaired or may stop altogether.
What is the Synapse?
Impulses usually travel along the nerves in one direction, from the impulse sending-axon of one nerve cell to the impulse-receiving dendrites of the next nerve cell.
A synapse is a contact point between two nerve cells. The axon release chemical messengers called neurotransmitters into this synapse. These neurotransmitters triggers off the receptors on the next nerve cells dendrites, thereby starting up an electrical current.
Different nerves use different neurotransmitters to convey messages across synapses.If you would like to see how the whole action of nerve transmission works, please watch this video below.
How Neurotransmission Works?(By The ProfessortTed)taken from Youtube.com

Facts about our Amazing Nervous System
There are 13 500, 000 neurons in the

spinal cord,

There are more nerve cells in the human brain than there are stars in the Milky Way(I think this is debatable),
When we react to touch or danger, the electrical impulses travel along our nerves at a speed of

280kilometres per hour!!

Sodium ions and Potassium ions

are necessary for the proper functioning of nerves cells
Though our nervous system is an extraordinary complex communication system capable of sending out and receiving large amounts of information at the same time, it is still susceptible to diseases and injuries.
Conditions such as Alzheimer's and Parkinson's disease can degenerate nerve cells.Or bacteria and viruses can infect the brain and spinal cord which can cause encephalitis or meningitis.
Are you with me so far? Great, lets move on!!
Axons and Potassium Channels
When an impulse fires, there is a release of Na+ ions (sodium ions) into the synapse. This release causes an electrical current to be formed which fires and allows the message to follow through the nerves. If there is an excess of Na+ ions(sodium ions) released into the synapse then the firing of the current will be for longer than usual.
This continuous firing of the nerve cell causes the nerve to become overly excitable bringing about seizures ( in epilepsy) and ringing noises (tinnitus).
The purpose of the potassium channels is to prevent this electrical potential from firing off for too long. The release of K+(potassium ions) shuts down the Na+ ions (sodium ions)electrical current.
In this way its prevents or minimizes the symptoms of epilepsy and the ringing noises of tinnitus.
In an individual with no tinnitus or epilepsy, the nerve cell is healthy. It has a kick-back or braking system that works optimally to prevent continous firing.
Drugs that work on the potassium channels
An article that was published on June 10 2015, within the Journal of Neuroscience, talks about the use of drugs that acts to enhance the potassium channels in tinnitus sufferers.
It is within the axons that potassium channels or KCNQ are concentrated. KCNQ refers to a class of potassium channels, example KCNQ1, KCNQ2, KCNQ3, KCNQ4 and KCNQ5.
A neurophysiologist, from the University of Connecticut by the name of Anastasios Tzingounis and his colleagues conducted studies on a drug called Retigabine that works on potassium channels.
He found this drug to be effective in putting on the brakes or shutting down the firing of overly excitable nerve cells. But there was a problem.
This drug showed some undesirable side effects such as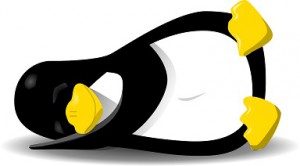 Sleepiness,
Urination Problems,
Dizziness and
Turning people's skin and eye colour to blue.
One of the reasons for these side effects, is that this drug acts on not just the KCNQ2 and KCNQ3 channels which are the ones most important for tinnitus and epilepsy, but opened the other channels as well.
For this reason it is reserved only for people who did not show any results with other anti-epileptic drugs.
SF0034
Another new drug treatment for tinnitus was  called SFOO34 which was developed by a company called SciFlour.
A  neurobiologist by the name of Dr Thanos Tzounopoulos, at the University of Pittsburgh who specializes in tinnitus contacted Tzingounis, in 2013 and asked if he would like to do a trial on this new drug.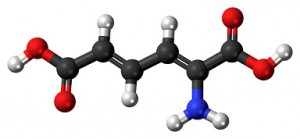 Chemically, this drug was similar in structure to Retigabine, except that the molecule was modified with an extra Fluorine atom. This modification changed certain characteristics of the drug, but the fundamental purpose of blocking the potassium channels were still evident.
So, does SF0034 show promise or is it worse than its parent drug?
What was great about this drug is that it only acted upon the KCNQ2 and KCNQ3 potassium channels. Because it does not act on the KCNQ4 and KCNQ5 channels, it is more selective over Retigabine. Animal studies showed a decrease in seizures as well. Less toxicity and less side effects was reported from using this drug.
Conclusion
This drug showed some promising results and Sciflour have plans to take the next step. To start with FDA trials on SF0034 to show the safety and effectiveness in people.
This drug would be primarily indicated for epileptic patients but can also provide relief for the people suffering from Tinnitus.
It would be a great breakthrough for the almost 2million people of America who are living with the ringing in their ears.
A quote from Tzingounis," This SF0034, gives me another tool, a better tool to dissect the function of these channels," and  further says, "We need to find solutions for kids and adults with this problem."
Looks like there is promise and hope. What are your thoughts? Would you try this medication, if it became available to you?
I would love to hear from you.
Please leave me your comments or opinions below.
Thanks for taking the time in reading my article and I hope that you enjoyed the discussion on the potential new drug treatment for tinnitus. Only time can tell on the future of these developments. In the meantime, we keep doing the lifestyle modifications such as diet, exercise, and relaxation therapies.
Most importantly, support is always here for you. So if you ever feel the need to chat, please do not hesitate to contact me.
All the best to you.
Regards
Roopesh