Introduction To Meditation
Thank you for joining me today on the discussion between meditation and tinnitus. Does meditation actually help with tinnitus? Today we will find out more on this interesting topic.
We all at some point in our lives have seen people sitting in lotus poses doing meditation. Their eyes are closed with relaxed breathing, some starting off with a hmmm sound and then they fall into a deep silence.
What is meditation? Is it a practice that is reserved only for some. Do I have to wear certain clothing or robes first to do a meditation? Is meditation difficult? Does it work, and if so what are the benefits of meditation? Lastly, can meditation help me with my tinnitus?
I will try my best to answer these questions here. In addition, I will give you some tools that you can use should you want to start doing meditation.
My goal at the end of you reading this article is to for you to see meditation through a different and unique perspective. Hopefully, it will seem less a foreign topic to yourselves as before. Who knows, it may even get some of you to start doing this practice right away!!!!
Ready, great lets dive right in!!!
What is Meditation?
Meditation is simply the process that involves stilling your mind and allowing for greater self-awareness.
Many people meditate by sitting or resting quietly, often with their eyes closed or also in an active way. An example here, is Yoga for instance. Sometimes you will even find people meditating using chanting beads. In addition, people may repeat phrases or mantras, to help them keep focus whilst meditating.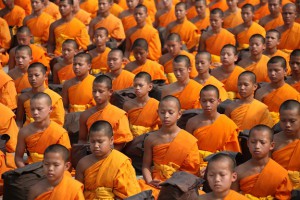 Buddhist Monks use meditation in their daily activities and are able to train their mind to be present within the "now" moment. In this way, less attention is given to either the past or the future, regarding worries, concerns or fears. This explains why they appear so calm and composed. This is the ultimate goal for us to reach when we're in a meditative session.
Before I get into talking about the benefits of meditation, I would like to clear up certain misconceptions surrounding meditation.
Meditation requires of you to follow a certain religion: Though it has origins within Buddhist or Hindu Philosphy, it does not require of you to follow any religion of any kind.

Meditation is difficult

: it is not reseserved for only Holy men or saints. It is easy and anyone can learn how to do it. It is the practice of just focusing on your breathing and being more aware of your senses at that point in time.
Meditation is time consuming: Taking into account, our hectic lifestyle, a lot of people are put off by the notion that mediation requires of you to give away a lot of your time. Just setting aside 20minutes or less a day is sufficient enough. In fact, below I have included a meditation that is just 9minutes long!!

Meditation takes years to receive its full benefits

: As soon as your first session, you will find immediate benefit from meditation. The best part is that these benefits last longer and beyond the meditation time.
Meditation is about clearing of all your thoughts :There are around 60 000 thoughts going through our mind daily! To try to clear these thoughts alone will create stress and anxiety. Meditation helps you to control the amount of

attention

that you give to these thoughts. Even if after a meditation you felt that only thoughts were running throughout the session, let it be known that you will still receive the full benefits that meditation offers.
The Amazing Benefits of Meditation
"In the midst of movement and chaos, keep stillness inside of you." By Dr Deepak Chopra,
The quote above from Dr Deepak Chopra summarises the main purpose derived from meditation. The peace and tranquillity achieved amidst all the storm and stresses that we are faced with on a daily basis.
Dr Chopra has written over 6o books to date ,including countless bestsellers such as Ageless Body, Timeless Mind, Unconditional Life, Perfect Health, Quantum Healing and Return of the Rishi. He is the founder of the Chopra Center for Wellbeing In California, and has worked with, and featured on the Oprah Winfrey show as a guest speaker.
His groundbreaking lectures and books blend philosophy and physics, the practical and the spiritual Eastern wisdom along with cutting-edge Western science yielding amazing results.
One of his philosophies is that he believes that meditation has the ability to heal the body as well as to reverse the biological effects of aging.
Meditation is also said to have helped with depression, anxiety and blood pressure.
For those of you who are sceptical,apart from Dr Deepak Chopra voting for meditation, there is scientific research that has been done to back-up the various benefits that meditation offers. They are as follows :
Increase Pain Threshold : According to the source Time magazine, research was carried out at the University of Montreal, amongst 26 subjects. 13 of which were the control, in other words did not do any meditation and 13 who did Zen meditation. All subjects were exposed to the same pain source. The fMRI( functional Magnetic Resonance Imaging ) result showed that though the test group received the same pain signals as the control, they reported to feeling LESS pain sensations.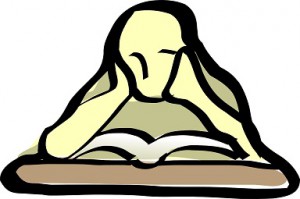 Improved Cognitive Function: A study was conducted at the Emory Univesity to investigate the relationship between cognitive function and the brain networking system. It was reported according to the study that the individuals who had done more meditation, showed greater nerve networking within the attention regions of the brain. So meditation helps to improve cognitive functions such as, maintining attention and preventing distraction of the mind.
Remember, I talked about the Monks, being razor-sharp in their focus…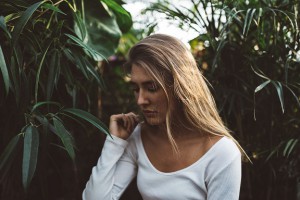 Mindfulness Meditation helps with Depression : This meditation therapy is focused on harnessing the "attentiveness," within individuals.This simply means training people in being in the "here" and " now"
By practicing mindfulness, the person's attention is deliberately brought to the present moment and accepts whatever any of the senses ( sight, feel, touch or hear,) is experiencing at that time.Mindfulness is very similar to traditional meditation in that it involves relaxation, deep breathing and focusing on the rise and fall of the chest and stomach during this breathing.
This makes you feel more alive and energetic as opposed to always being in "automatic" mode.  Just briefly, a study was carried out among 400 students in a school environment between the ages of 13 and 20. As usual this study, had a control and test group.The test group received the mindfulness meditation training, whilst the control group received no training at all. Here are the results of that study
Before Mindfulness Training both the test group(21%) and the control group(24%) showed smiliar percentages of incidences of depression.
After Mindfulness Training, the incidents of depression were lower, test group(17%) and control group(27%).
6 months later the results were stabilized, showing test group (16%) and control group(31%)
Mindfulness Meditation Helps with Panic Disorder:  A study that was published in the American Journal of Psychiatry, showed positive results of a group of individuals that were diagnosed with generalized anxiety. After them undergoing the mindfulness training, the symptoms of panic and anxiety disorders were found to have been reduced.
Mediatation also helps with
Improving information processing and decision making,
Improves mental agility
Helps in the management of Attention Deficit Hyperacitivity Disorder.(ADHD)
Enhances Creativity.
Does meditation help with Tinnitus?
So you probably wondering, okay Roopesh this is nice and wonderful to know,but, what about meditation and tinnitus?Can meditation help with our ringing in the ears or not?
As mentioned previously, tinnitus is the perception of noises by the brain ranging from ringing, whistling, roaring or humming sounds. The noise varies in intensity from person to person and is often more pronounced when a person is in a quiet environment. Hence, the need for maskers such as noises of the fan, fridges or nature sounds prove useful in tinnitus.
The symptoms causes the sufferer to undergo certain levels of stress and anxiety. In fact, sometimes tinnitus sufferers may find it so bad that it interferes with living a normal life, see my article , Is tinnitus Dangerous?
The mindfulness technique of meditation is been employed for use in tinnitus sufferers. Instead of using "maskers," or avoiding to listen to the ringing, mindfulness meditation trains the person to deliberately listen to the tinnitus noises.
The person confronts the worries, anxiety and thoughts that the tinnitus brings forth. Yes, initially it does cause the person to feel more anxious but mindfulness teaches them how to deal with tinnitus in a different way.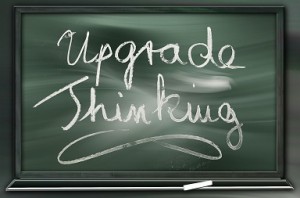 It encourages people to face these sounds with an attitude of acceptance, friendliness and calmness making them seem less foreign and threatening.
I remember in one of my TRT(Tinnitus Retraining Therapy) sessions, my audiologist told me,  "to listen to the noises and see it in a different light. Instead of seeing it as a negative sound, train your brain to accept it, as a positive sound." The brain will then deal differently over time and not isolate it or make it that "big of a deal."
She was actually touching on mindfulness. To 'catch' the thoughts before they go spiralling out of control and allowing me to have greater sense of control over my experience with tinnitus.
Is Mindfulness Meditation for every Tinnitus sufferer?
Minfulness mediation may not be for everyone. It is a technique that takes time, practice and commitment. It is certainly not a cure for tinnitus, but gives people practical ways of dealing with the distress associated with tinnitus.
This technique will help to combat the fears that people have, that tinnitus will ruin their lives.Studies have shown that this technique causes changes within the brain.It increases the part of activity of the brain associated with positive emotion.
According to a study conducted by the British Tinnitus Association, people have shown some positive experience from doing Mindfulness.
"The mindfulness course I attended for tinnitus gave me many practical and effective ways of alleviating my distress. It has improved my well-being and my everyday life. It has proved to be a positive and lasting gift – and I know many of the people on the course feel the same."
Give Mindfulness Meditation a GO!!!
I think that now I have talked quite a bit. It's time to give you guys a break.
Would you like to give mindfulness mediation a try. Look I know that you got stuff to do and the truth is there will always be stuff to do.
Our lives are fast paced and crazy that sometimes we need to give ourselves that 'time-out,' We need to thank our minds and bodies for working so hard and what better way than to rest it with a meditation.
You have seen the marvellous benefits that meditation has to offer. What have you got to lose? Its Free!! Actually not really. The price you will pay here, will be 9minutes of your time. That's all.
Just some tips before I leave you for a while.
In order to reap the full benefits of mediation, like anything else in life, you've got to
Be committed

: Try to schedule a routine, and make time for yourself. You are very important and need to honour yourself. You deserve time for yourself.

Be Forgiving

: Don't be militant in your approach. If you miss a couple of days, forgive yourself and MOVE ON.

Be Passionate

: Do it because it fills you up with some excitement and joy. Don't do it for the sake of doing it.

Be Open to your Thoughts

: Initially it's hard to focus on the present moment. Let thoughts come and go as they please. Focus on your breathing and let the journey unfold. Over time you will get used to it.

Have Fun

: Its a process, enjoy it and pat your self on the back once you are done.
Conclusion
I would like to end by offering you other forms of meditative practices that I personally find beneficial for my tinnitus.
I love to escape and walk into nature, and take hikes and get my dose of the best that Mother Nature has to offer.. Check out my article, Nature's Touch,and how it helps the ringing in my ears
I find coloring in, relaxing and meditative. It takes me away from the stresses of the world and I find myself immersed into a world of creativity and calmness. The best part, the time flies and you don't even feel it. Read more, in Is coloring good for Tinnitus?
Yoga without doubt is something that I can't live without. After time you find yourself doing amazing postures that you never thought you could ever do and it becomes easier to focus on your breathing. It is uplifting for mind, body and soul and it leaves you feeling like a million bucks.
Sheww!!! You have survived this post. Hope you found some value in reading here today.
I can't thank you enough for spending your precious time here. You are amazing !!!!
Thanks and let me know your thoughts on meditation and tinnitus.
Kind Regards and Take Care
Roopesh