Hello Everyone
Thanks for joining me today for another edition to our series of the latest tinnitus news. This issue will discuss the pathways of the brain that is used in tinnitus sufferers. 
If you are interested in reading some of the previous articles in this series,I have listed them below. Just click on the link and you can get to them directly.
Tinnitus and the Brain, Published October 13, 2015
An Investigation between the link of Hypnosis and Tinnitus, Published November 14, 2015
Vagus Nerve Stimulation and Tinnitus, Published January 03, 2016
Latest Tinnitus News Part 4 : Meniere's Disease Drug, Published January 12, 2016.
The story on Tinnitus
Tinnitus, is a ringing, buzzing, whistling or roaring noises in the ear. It affects up 10-15% of the population and ranges in intensity from one person to the next.
So,for instance in my case, I have tinnitus in my left ear only. I am completely deaf in the right ear. I hear this constant roaring and "wind blowing or wind whistling noises." At times the roaring is more pronounced and the whistling is down to a bare minimum.
These noises are constant, and it certainly makes it hard to communicate with people and enjoy conversations, without having to struggle.
Having said that, it needs a mention, that this brings about a plethora of emotions from anxiety, depression and frustration to the tinnitus sufferer. Though others cannot hear these noises, let me assure you that they are indeed "REAL," and bothersome.
So, what actually causes Tinnitus?
It would be lovely to say that there is only one cause for tinnitus, but sadly, this is far from the truth. There are a number of causes for tinnitus.
Some are mentioned below and they really do not complete the list of causes.
Injuries to the head,
Loud Noises,
Certain Medications,
Autoimmune or Thyroid disease.
Is there a cure for tinnitus?
After having read some of the articles above, you will find that there are various developments around Tinnitus, as new technological advancements become available. There is no 'cure' at the moment for Tinnitus, but there is a host of treatment options and therapies that one can try.
I personally feel, one should look at their circumstances and see what works for them. I had to go through almost 3years of trial and error and chopping and changing, till I found certain things to give me some relief from Tinnitus.I just stick to them and become aware of what prevents 'flare-ups.' Stress, as I am sure you know is a big culprit. It may be easier said than done, but try to get this one under control.
This brings me to discussing the latest developments surrounding tinnitus.
So, what is todays Latest tinnitus news all about?
The Brain!!
As you may already know there is a definite correlation between inner workings of the brain and tinnitus.
Tinnitus is the brain's perceptions of noises. This perception is because of 'damage' or 'misfiring,' as a result of the brain being subjected to one of the insults that I have listed above.
Ok, we know this!!!So tell us something new…
Okay, without further delay, here is the news.
Research released by the University of Illinois, showed that people who are able to cope with Tinnitus, were actually utilizing a pathway within the brain, that is different to the people that are more bothered by the ringing noises in their ears.
The results of this study was based upon using MRI(Magnetic Resonance Imaging), an imaging technique that allows one to see the changes in the oxygen levels of the brain.
Whilst the Amygdala, is the typical part of the brain that processes the emotion, the area that the studies revealed more activity taking place was the Frontal Lobe.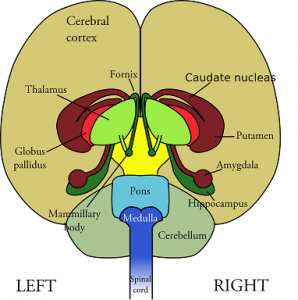 This is actually an area of the brain that is critical for attention, planning and impulse control.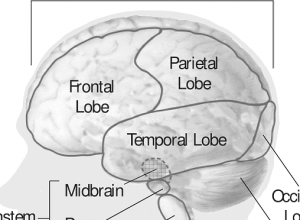 Going Forward
Different regions of the brain were used to process the emotional information in the people that coped better with tinnitus.
The research suggested that the greater activation of the frontal lobe might be helping to control emotional responses and reduce tinnitus anxiety and distress.
So, to me this means that our scientists can focus on developing drugs or therapies that can focus on working, or activating or even assisting this area of the brain in tinnitus sufferers.Sort of redirecting the pathways in people who have difficulty in coping with tinnitus. Hence providing relief from anxiety associated with the condition.
Did you know?
That 'Tai-Chi' can help as stress reliever and is effective as a relaxation therapy for tinnitus sufferers.
Conclusion
As more and more developments take place around tinnitus, it is reassuring for us to know that there is hope.
Hope that something can and will be done to help us. One thing is for certain, that in the meantime, there is support and help.
That is the ultimate goal of this website. To offer you advice, options and support as you find ways to deal with tinnitus.
Thanks for reading my thread on the latest tinnitus news. Should you have any thoughts or comments, please let me know by using the comments box below or you can hop over to my Contact me page.
All the best to you and remember to always keep going forward.
Regards
Roopesh