What is hypnosis?
Today I would like to chat about some research on the relationship between hypnosis and tinnitus. As usual, I like to start off by defining what hypnosis actually is.Then some facts, as well as the safety profile of this therapy, and finally we will talk about tinnitus and hypnosis.
A person undergoing hypnosis looks like he or she is sleeping but is really NOT.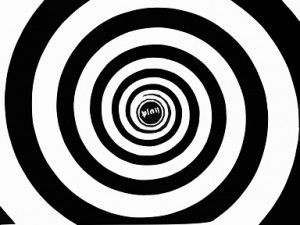 It is actually about the mind being in an alternate natural state. According to Wikipedia, during hypnosis, a person is said to have a "heightened focus and concentration," which is centred on a specific thought or memory without allowing any 'outside' distractions.
We have often seen hypnosis being performed on TV. This may be referred to as 'Stage-Hypnosis.' You usually have someone from the crowd, "under hypnosis," performing a motion or action that entertains and amazes a crowd. This may not portray hypnosis in its true essence.
It is suggested that in these cases, that the people that were chosen, may have undergone a pre-analysis or pre-screening, and offer a certain amount of suggestibility to have been selected as candidates. There may also be the use of involuntary muscle effects in these acts.
(In my opinion this part is a grey area. I can't tell  you whether it is genuine or not?)
The other side of hypnosis, however, the one that really interests me is its use for therapeutic purposes, which we call hypnotherapy.
Facts about hypnosis
It is said that we experience hypnosis at least TWICE a day.
Our minds are remarkable that we have the ability to induce self-hypnosis, without the use of a hypnotist, through the power of Auto-Suggestion.
There were descriptions of this practice dating back to 1500BC
It is approved by the British Medical Association in 1955, and the American Medical Association in 1958
While you in a hypnotic state, your senses are all still 100% alert and awake.
Is Hypnosis Safe?
This is a very commonly asked question. The answer to it," Yes". Absolutely, hypnosis is safe, because you are in control at all times. Furthermore, you cannot enter into a hypnotic state against your will.
What about the success of hypnosis?
Hypnosis has been used for a variety of conditions, such as phobias , depression, pain and anxiety. In fact, it was said that during the Civil War, hypnosis was used by surgeons on army soldiers prior to undergoing amputations.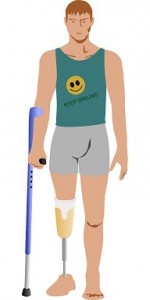 It proved highly effective in reducing their pain. It has been used for burn patients too.
Hypnotherapy has been used in other areas as well. These include areas such as stress relief, grief, post-traumatic stress disorder and IBS(Irritable Bowel Syndrome).
So, can Hypnosis be used for Tinnitus?
We know that tinnitus is not a physical condition but rather a mental one. (For more information, visit my article discussing, Tinnitus and the Brain).We hear a range of different noises in our ears such as whistling, roaring, sirens , hissing or ringing.
In order for me to answer the question above,I need to describe the actual mechanics of hypnotherapy. Then it will be easier to explain the link between tinnitus and hypnosis.
Trust me, it will all fall into place , just stick with me.
Ok, hypnotherapy can work in two ways.
1.Suggestibility : What happens here, is that when a person is in a hypnotic state, he will be more open to suggestions. By suggesting to the patient a change in his or her behaviour pattern, for example to quit smoking, he may be more open to actually STOP! His perception is changed and now going forward so will his actions to stop smoking.
2.Analysis: With the patient being in a hypnotic state, the hypnotist is able to uncover any underlying trauma or conflict that may be locked away in the individuals unconscious memory. By bringing this to the surface along with the relevant counselling, the therapist is able to help the person deal with the issue more effectively.
So, having said that, this is where hypnotherapy and tinnitus meet. Since tinnitus is real and within our minds, it is suggested that hypnosis can influence the tinnitus by uncovering the source by going deeper into the mind.
Research by a hypnotist by the name of Dr Richard Barker, shows that he is able to help people with tinnitus by addressing their underlying stress or anxiety.
By using the analysis technique, he would address the emotional attachments that may be related to the tinnitus. The emotions may be distress , depression or anger and anxiety.
Quoting his words, Dr Barker had this to say, " I desensitize the emotional attachments from the mind of the person, as these emotions are the roots of tinnitus so I deal with them first."
So in essence the patient's attention is now directed onto other sensations as opposed to just on the ringing in the ears. Hence relieving the tinnitus.
The Way Forward
So going forward this can certainly be a way of dealing with tinnitus. Theoretically to me this does makes sense. When we are in a hypnotic state, we are relaxed and our concentration is focused on the emotions that are stressing us. Being aware of the source of the anxiety allows one to make changes that helps to  relieve the tinnitus.
Conclusion
The purpose of the website is to bring to the forefront any new developments on the subject of tinnitus. I feel that is it necessary for me to include a discussion on hypnosis and tinnitus here. So that you aware that another option exists.
The great part is that it non-invasive and safe. It also allows you to make changes quickly and permanently. To my knowledge, I have not seen or heard anyone that claimed that their tinnitus was worse after hypnotherapy.
As always the journey to find ways of dealing with tinnitus is one filled with different disciplines, therapies and lifestyle changes. All in a quest to find what works for you.
Hypnosis is one of the stops on our journey. I personally have not tried this. I am certainly open to giving it a go.
It's just a matter of finding someone that is reputable and someone whom I am comfortable with going to. This goes without saying that once I do find that someone, I myself will be able to tell you whether hypnosis and tinnitus do go hand in hand.
Of course, you will get to know the results.It's about sharing and helping each other and learning more as we go along.
I would definitely love to hear from anyone of you who have tried hypnosis. Did it make a difference?
What was the actual experience like? Would you recommend it ?
Give us a comment or drop me an e-mail
Thanks for spending time with me here, I humbly appreciate it.
Regards
Roopesh