The Sad Truth
I really don't think that it would come to a surprise to any of you that we human beings are spending less and less time in nature. In fact, the presence of technological advances such as  TV, cell phones , gaming consoles and computers allowed our spending time with nature to drop about 20%(if not more) than compared to what it was about 10 or 15years ago. This is very SAD? because we are missing out on natures touch and the great benefits its offers us, both physically and mentally.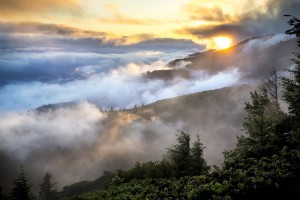 I myself am guilty of not spending enough time in nature. I work 8 hours a day in a pharmacy in a mall. So I get exposure to some 'wonderful' things in this environment. I got to succumb to artificial light and  air-conditioning and I am constantly staring a blue screen helping my customers. Not to mention, the stress attached with the job which constantly keeps my cortisol levels high. So , I decided to steal time for myself.
Walking with ease, breathing with a smile, I am in HEAVEN.
Yes, this is what it felt like. Its a familiar feeling because I done it before, but years ago. I don't have access to the beach in my area, its miles and miles away. So the next bet was go to a nature reserve. It allowed my wife and I to do a hike and it was the most refreshing thing ever and it certainly helped in easing my tinnitus.
Initially, I was tensed because I so badly wanted to hear the sounds of nature and having this ringing in my ears, I was afraid that I will not be able to reap the full benefits that Mother Nature has to offer. Take it as it is, as I progressed, the environment was very forgiving and accommodating to  my circumstance. The sound of the chirping birds communicating with one another and various insect noises gave me a sense of appreciation for life. I came to a part of my hike where springboks roamed in the distance and a couple of  horses were an arm extension to my touch, making  feel so alive and I could feel the peace in this wonderful creature. As the trail unfolded, I got closer to  a mini stream. We found a beautiful place to sit on the rocks and listen. Just listen to the water , an endless symphony of a wonderful melody. Since I had not listened to music in awhile, this was like me putting on the radio for the first time in a long time. I felt relaxed and grounded and it was awesome.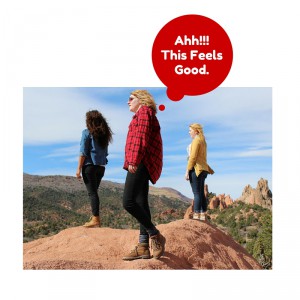 It was hard to believe that we had walked about 6km, normally even 1km would so easily be felt had we been in a mall. More than that 3hours never felt so rejuvenating. When I got to my car, my wife smiled and noticed a sense of calm in my face that she had not seen in awhile. I still had my ringing, howling noises but I was a victim of natures touch and completely mesmerized with all the sounds. The tinnitus was more in the background than in the foreground. I left from this place with a thought on  dealing with my tinnitus in a new light. I felt that "Hey, life does not have to be all Doom and Gloom" You, Mr Roopesh, can deal with this, look around, you are not Alone. 
So apart from the obvious benefits of reducing stress, getting relaxation and attaining a sense of peace, been in nature also offered me a sense of belonging and comfort knowing that my tinnitus may not be completely cured, but can surely be well managed. I need to visit here more often and will certainly be back.
Leaving you with that, I would really love to hear about your stories of been with nature and how it made you feel. And if you have not yet, I highly recommend you get your dose of Natures Touch.