Hello  Everyone
Welcome to my review of the Tinnitus Terminator? What is the Tinnitus Terminator? Is it a scam or not?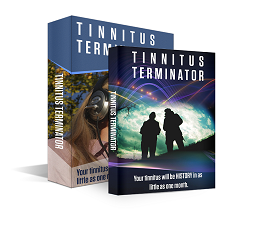 As a tinnitus sufferer, I am sure that many of you will agree that there are tons of products floating around the internet, with the intention of helping the ringing in our ears.
In fact, there is just about everything, from You tube videos, podcasts, and blogs swamping with products that offer solutions to your never ending Tinnitus.
The truth of the matter is that we know exactly what tinnitus feels like and therefore we will do anything and everything to get 'rid' of it. This includes the spending of fortunes on e-books, therapies, cds, vitamins etc.
Now I am not saying that they these don't work. Of course some of them do. The question is, which one?
There is a Limit
Buying these products or services is absolutely fine. There is no harm in trying them. For me personally there is a limit, a point where I draw the line when it comes to buying any more Tinnitus Products.
Over the past two years, I have tried various products, some that have worked and still works whilst some have done nothing at all.
I have found lifestyle or dietary modifications and certain relaxation therapies beneficial to easing  down the tinnitus. And a lot of them you can find here on this website.
Where I get worried is when a products carries words like, promises to "cure" your tinnitus. This is my cut-off. This is where I become super sceptical and start doing my research before I even decide to spend a penny more.
This is what prompted me to do a review of "Tinnitus Terminator." It promises a cure for your tinnitus.
So, lets get started right away with the review of "Tinnitus Terminator."
What is the Tinnitus Terminator?
It is an audio program that is based on neuromonics.
This simply means that is the process of playing sound recordings on a consistent basis to act on the brain. The primary purpose of which in the case of tinnitus is to desensitize the brain to the ringing, buzzing or roaring noises.
Who is Timothy Seaton?
Naturally, I wanted to find out exactly who is Timothy Seaton. To my surprise, I came across two sites with two differenet pictures of Mr Seaton both of them were advertising Tinnitus Terminator. So this just got me thinking now, who do I trust?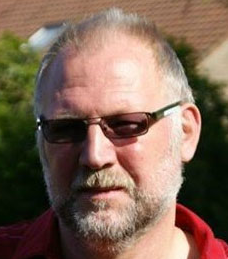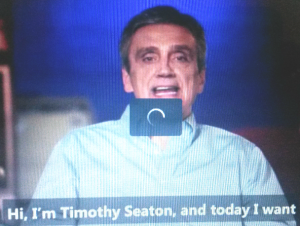 Furthermore, with some more research, I found out that one these pictures is actually that of a person by the name of Todd Bradley.   So is he using a pseudonym and why?
This was strange, to make it even more strange the one site was retailing the product for $47.00, and the other one was for $67.00. They both however offered a 60 Day Money Back GURANTEE.
He is apparently the brain child of the Tinnitus Terminator. He claims to have developed this product based upon two research studies that he was reading up about on the internet.
The first one , was a study that involved tinnitus sufferers listening to audio tracks via the computer, that improved the speech, memory and control of sound. This study was conducted at the WASHINGTON UNIVERSITY of Medicine in St. Louis.
The second study was conducted at the UNIVERSITY OF SAN FRANCISCO, and was based on neuromonics.
So his system basically combined these workings, using sound therapy recordings and cognitive behavioural instruction to get rid of tinnitus.
Here are his claims to this product
Over

43 000 people have received dramatic results

with Tinnitus Terminator,
His sales page states that this product is valued at $197, but he will not even sell it for as low as $97 but drop it to an all time low of

$47.00,

with a

60 day Money Back Guratnee.

His system works for

anyone

, regardless of

age

and their

severity of Tinnitus

By listening to his recordings for

15minutes twice a week

, he is confident that tinnitus terminator will get rid of the tinnitus

permanently in 30days or less.

No hearing aids

,

medications

or

surgery

will ever be needed
What is the Terminator Tinnitus package all about?
The package promises a PDF BOOK with 17 audio Files.
Are previous customers happy with their purchase?
In all fairness, I feel the need to mention that on his sales page, there was 3 POSITIVE  testimonials. One from a sound engineer, a concert promoter and the last one from a Music Videographer. If you like, you are more than welcome to check it out.
On the other hand, I researched customers who were equally unhappy with this product. These were some of the common complaints
"Product is no good."
"No response or feedback from supplier." " No Luck with getting any refund."
"E-mailed company with no-reply"
"17 Audio Files, once you download them. Zero files have been downloaded."
"No way of contacting them."
My Take on Tinnitus Terminator
Name of Product : Tinnitus Terminator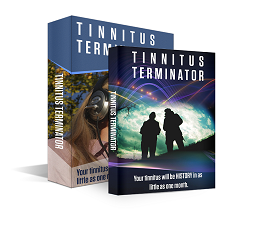 Author: Timothy Seaton
Price : $47.00 or $67.00
My Rating: 1 out 5 Stars
Neuromonics is a great concept with effectiveness showing over 1oyears.
I believe that for professional neumonics to be effective, a holistic approach must be taken. Its not about just sitting and listening to sounds. The interaction from an audiologist helps to guide the person through a program and adjust the sound levels accordingly.In some cases, the process may take longer than just 15minutes, and go up to an hour or longer!!
As evident from above, this is certainly not the case with Tinnitus Terminator.
I personally would not support this product based on these few things
Not sure who I really am buying from,
Don't have confidence in customer service.
I have talked about things like exercises and relaxation techniques that can help to reduce the intensity of the tinnitus. They may not be curative, but they can certainly help.
I do not believe that one product will help for everyone with tinnitus. Yes, there are some new adavancements in tinnitus treatments, but nothing to be a definite cure. Having said that, I do not think the Tinnitus Terminator is a cure as Mr Seaton had claimed it to be .
Don't stress if there is no cure as yet. Be Positive. Have a read through on my article, "Is there a cure for Tinnitus, if not, is it the end of the world?"
Conclusion
So, what is the tinnitus terminator? You now have a better idea of this product and what it is all about.
Have you tried it? Or do you know of anyone that did?
I would love to hear from you.
If you have found this article helpful, please do share it with family or friends who may find benefit from it.
Thanks you spending your time here.
Until next time, Take care and God Bless.
Roopesh