Without a doubt, I am certain that most of you have already heard of Ginkgo Biloba. But is Ginkgo Biloba good for Tinnitus? There is so much of hype and marketing going on regarding this herb. Is it deserving of all the attention? Let us find out.
As usual, I am going to start off by explaining exactly what Ginkgo Biloba is. You will learn how Ginkgo actually works. Then you will get to know about its numerous benefits as well as when it should NOT be used. And finally , we will find out if it helps or not for tinnitus.
What is Ginkgo Biloba?
Wikipedia, defines Ginkgo Biloba as a tree, which is native to China and wildly cultivated. It is used as source of food and offers numerous medicinal properties.
In fact, in Thailand, Ginkgo Seeds are served with coconut pieces as desserts. Ginkgo nuts are commonly served in weddings and eaten during the Chinese New Year.
What is in our Commercially available Ginkgo Preparations?
Ginkgo Biloba can be purchased commercially in a capsule or in a powder form. It does also come in a tablet and liquid form.
There are various dosages of Ginkgo available ranging from 60mg in the powder to 110mg or 190mg in the capsule form.But you have got to look closer before you buy!
The important thing to remember here is the strength of the Ginkgo that is present in the product you are buying.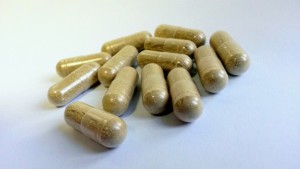 For instance, if you are buying the capsules or powder, read the label carefully of what the composition of Ginkgo is present per capsule.
The labels may read Gingko Biloba included in the formulation as a percentage of leaf extract or as certain amount of mg content(amount of leaf powder), here is an example
Product A: Ginkgo Biloba : Contains 290mg of Leaf Extract. The effective extract is standardised to 24% Flavone Glycosides and 6% Terpene Lactones.( These are the amounts of naturally active constituents within this product)
Product B: Ginkgo Biloba : Contains 250mg of Ginkgo Biloba powder and 60mg of Gingko Leaf Extract.
Can you see the difference between the two?
The one product shows you the concentration of Ginkgo available per capsule whilst the other one is just telling you that Ginkgo powder is added with no known concentration of the active ingredients.
It would certainly be a good decision to opt for Product A as this product is more superior in both quality and composition.
And to satisfy your curiosity, this product is two times more expensive than product B. So, this should tell you something.
Ginkgo Biloba can also be ingested as a tea, but the effects from here are very minimal and I definitely recommend that you stick with the other popular preparations.
However if you are interested in making yourself some Ginkgo Tea, below is a short recipe.
To make a Tincture or a Tea-
Infusion use 2 teaspoonful's of Ginkgo Leaves powder, in one cup of boiled water,
Steep for 10-15minutes
For optimal benefit, drink 2-3cups per day.
How does Ginkgo Biloba actually work?
Preparations that contain Ginkgo Biloba are said to work on the circulatory system in our body.
The purpose of Ginkgo is to
By preventing clotting(obstruction of blood flow), it allows for smooth blood flow to tissues of the body and the brain.
Promotes the blood flow to areas of the body that are lacking in receiving adequate blood flow. Such areas include the hands, feet, the brain, ears, eyes, nerves as well as lower legs.
Prevent dizziness by improving oxygen supply to the brain for energy production,
Protects nerves and heart tissue from oxidative and free-radical damage.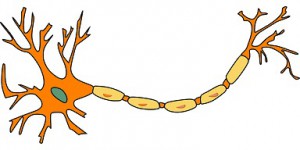 By maintaining good nerve function and connectivity it helps with improving mental conditions associated with memory and concentration such as Alzheimer's Disease and Dementia.
It helps for mood disturbance
It is said to prevent damage to the kidneys which may be caused by certain drugs e.g. cyclosporine, which is an immunosuppressant.
So the overall purpose of Ginkgo Biloba, is to, "Enhance Memory , Cognitive Function and Energise the Brain."
What are the side effects of Gingko Biloba preparations?
I always  tell my customers that come into the pharmacy that whenever you read the side effects of any health product, read it with an open mind. These are generalised side effects and it is not to say that it WILL definitely happen to you. You may or may not experience them.
It is listed there for the primary purpose of bringing to your awareness,  in the event should you experience anything for a long period of time that is uncomfortable or unpleasant.
The common side effects are:
Mild Gastrointestinal Upsets,
Headaches,
Palpitations,
Constipation and in some cases
Allergic Reactions.
In certain cases, use of Ginkgo Biloba must be under the supervision of a doctor.
It should not be used in the following instances:
Pregnancy,
Before Surgery,
Interactions with Other Medication
These are the common interactions studied with Ginkgo
Warfarin(Anti-coagulants), Aspirin and Other NSAIDS( Non Steroidal Anti-Inflammatory drugs)e.g Ibuprofen.- Ginkgo taken with these classes of medication may increase the risk of bleeding
Anticonvulsants or Anti-Epileptic Medication e.g. Phenytoin- Ginkgo may reduce the effectiveness of these medications in preventing seizures.

Certain Anti-Depressants e.g. Trazodone –

Ginkgo may intensify or aggravate the effects of these drugs and increase the side effects which includes tremors, headaches and manic episodes.
Finally, let us move on to the last section where we answer the main question, can ginkgo biloba help with tinnitus?
So, is Ginkgo Biloba good for Tinnitus?
Unfortunately, this answer is not as straight forward as other therapies or remedies that we have discussed so far.
There was a study done in 2004, that showed that Ginkgo Biloba offered no effect in the improvement of tinnitus symptoms followed by another study conducted a year later with similar results. To my knowledge, I am not aware of any recent study that has been undertaken to show Ginkgo Biloba effectiveness towards Tinnitus.
In retrospect, there are countless people that I have read about that tell a completely different story. They have experienced a marked improvement in their tinnitus after taking Ginkgo Biloba supplementation. They further reported that after having stopped taking this herb, there was a return in the intensity or loudness of their tinnitus.
Let us not forget that the quality of the product plays an important role here. As I mentioned above, look for one that has got good leaf extract concentration content. A product that is tested and approved by the relevant authorities will back the reputation of the product.
What works for you may not work for me? Because Ginkgo works by improving blood flow to the brain, it can help to relieve tinnitus that is as result of insufficient blood flow. If you read my article , " Hearing Loss and Tinnitus, a connection," or "What is Tinnitus?" you will find that tinnitus is a symptom of lots of other causes. So Ginkgo may not help in these cases.
Conclusion
So, you have learned more about Ginkgo and the benefits that it offers. I have given my take on Ginkgo Biloba and its relation to helping with tinnitus.
Is Ginkgo Biloba good for Tinnitus? I personally think that there is no harm in trying it out. If you do not have any complications or are not taking any of the medication classes that I mentioned above, I recommend give it a go. It may be the thing that can help you.
Remember we are trying to find ways that can help us. It would be interesting to see what results we can get from this.
I personally would like to join you, but I am trying another medication which I will discuss with you later on. I therefore, want to see the results of this medication on its own without any other medication or vitamin involved.
I have taken the liberty of researching the various Ginkgo Biloba products on the market.From my study, I found some to be of high quality and fitting for you to give a try.
So, that's it from me for today. Hope you enjoyed reading this article. Thanks for your time and please don't forget to comment and like this article, if you found it of benefit.
Take Care
Roopesh