Getting Sick….Oh! No, Not AGAIN!!!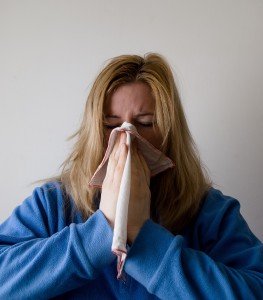 We all get sick from time to time and it can last for one day to a couple of days. This depends on how strong our immune system is to fighting the infection as well as the type of infection that gets a hold of you. We can get either bacterial infections or viral infections. The flu, for instance is a viral infection. If this virus persists in the body and immune system is not strong enough to fight it, it can lead then to a secondary bacterial infection. The treatment will therefore depend on the type of infection you get. So, I would first like to ask you if you think viral infections can cause tinnitus? If so the next question would be how to treat tinnitus that is caused by viral infections.Join me as I investigate further………….
Infection– is an  invasion of microorganisms that may either be bacteria or virus that are not normally present within the human body.
Virus – is a tiny microscopic agent that is capable of infecting all life forms, but is only able to do so by replicating itself within a living organism.
---
Can viral infections cause Tinnitus?
Yes. As I had discussed previously, there are many causes of Tinnitus. Viral infections can most definitely be a cause of tinnitus in the ear. The virus can also interfere with the hearing and cause hearing loss which can be permanent or temporary. The brain picks up on this hearing loss and interprets other noises, which we hear as tinnitus.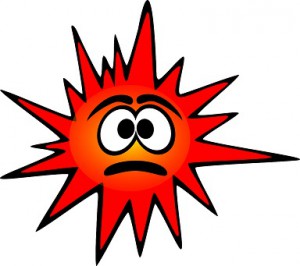 The E.N.T
The ENT(Ear, nose and throat) specialist has a very important job here. To confirm that the diagnosis is in fact a viral infection. He or she will examine the ear for any signs of wax build-up or inflammation of the ear drum. If there is  inflammation of the ear-drum the person will experience pain and possibly a fever. He or she may also get headaches. The ENT will check the nose for any signs of sinus congestion. To 100%verify this he may order an MRI(Magnetic Resonance Imaging)of the sinuses. Various blood tests,like autoimmune and thyroid tests may also be done.

How does it feel?
Viral infections brings about various signs that the person may experience in his or her hearing. Apart from the obvious ringing or hissing noises, there is an effect on the actual hearing. A hearing test will show a drop in the hearing. Other conditions like Meniere's Disease can also cause this drop. This is why it is important to make a note of what symptoms you are feeling.
With viral infections there should not be extreme fluctuations in hearing, e.g. one day you hearing fine and the next day it has dropped quite a bit as can be seen in Meniere's Disease. Furthermore, nausea and vomiting and vertigo is not very commonly seen in someone with a viral infection. Should you be experiencing any of these signs and symptoms, I strongly suggest you visit your doctor as soon as possible.
---
Is there medication that I can take?
Yes there certainly is. You probably have heard of antibiotics. This type of medication is highly ineffective against viruses. Why???? Well an antibiotic, like penicillin for instance, acts or combats only bacterial organisms. It will do nothing against viruses. Like I mentioned above if this viral infection gives rise to a secondary bacterial infection, then an antibiotic will help, but only against the bacteria that is causing the problem.
Antiviral Medication
We treat bacteria with antibiotics, and we treat viruses with antivirals.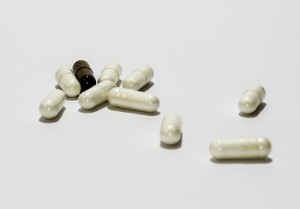 If someone has  tinnitus and it may be due to a viral infection, the chances of it being a "Herpes Zoster" type of virus is
very high.
The treatment for this type of viral infection will definitely depend on the preferences of the doctor.
They may prescribe , Valaciclovir(Zelitrex) or Famciclovir(Famvir).
The dosage may vary : Valaciclovir : 1gram may be taken three times a day for 7-14days and Famciclovir 500mg may be taken every 8hours for 5days.
How do these drugs work?
A drug like Valaciclovir, acts by working on the DNA of the virus. It  works by inhibiting the DNA polymerase of the virus, which is responsible for the virus to make duplicate copies of itself.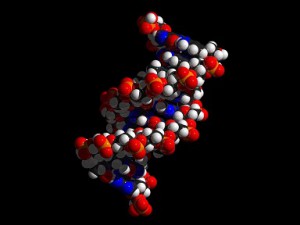 It also incorporates itself into the DNA of the virus, thereby allowing for the chain termination of the virus rendering it inactive.
Side Effects
The side effects are very tolerable but as I always tell the people that walk into the pharmacy, your response may be different to someone else taking the same medication. The side effects include headache, nausea, vomiting and diarrhoea.
Prednisone
Along with the antiviral medication, the doctor may prescribe a cortisone called Prednisone .The main purpose of the corticosteroid such as prednisone is to reduce any inflammation that may come about due to the viral infection.
The dosage is as follows :
Prednisone : 40-60mg daily for 7days.
The doctor may adjust the dosage higher or lower depending on the severity of the condition.
Side Effects 
I will be very honest and tell you that the side effects of this drug is not very pleasant. It can interfere with the blood sugar levels, cause growth retardation,facial swelling, weight gain and peptic ulcers to name a few. The good news is that you are taking it for a short period of time so you may not even feel or experience any of these side effects. At the end it comes down to a question of benefits outweighing the risk.
---
So, this covers my breakdown of antiviral medication and tinnitus. On the same token, I get customers asking me another interesting question, 'Is there a way of how to treat tinnitus using natural antiviral medications as opposed to conventional medication?
I will cover this subject later on when I discuss natural treatment for tinnitus including aromatherapy oils as well as other alternatives.
I hope that you enjoyed this article and would really love to hear your opinion or even if there is something you would like to share, please feel free to do so.
For now take care and all the best