Hello everyone.How's things going?
Recently I had been getting quite a few requests on any news on the Vagus Nerve stimulation procedure.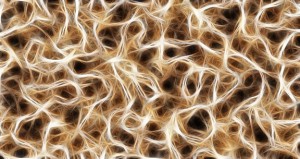 I am happy to announce that there will be a webinar taking place very soon.
The webinar titled " Vagus Nerve Stimulation- A new Treatment for Tinnitus," is presented by the American Tinnitus Association(ATA).
The webinar is scheduled to take place on Thursday the 13th September at 8pm Eastern Standard Time.
There are two deadlines for folks to keep track of to register for this webinar.
If you are an ATA member, the deadline is Friday the 9th September.
For non-members, the deadline for registration is Thursday the 8th September.
The Vagus Nerve
---
The vagus nerve is the 10th Cranial nerve.It is one of the longest nerves and can stretch its fibers and send impulses to almost every organ in the body.
This nerve is said to play an important role in digestion, preventing inflammation and regulating our heart beats.
What is Vagus Nerve Stimulation and how can it help with Tinnitus?
---
Stimulation of the vagus nerve via an electrical impulse can shift the brain's attention to this stimuli.The brain is redirected to this learning taking away its focus from the tinnitus. As a result, one becomes less aware of the ringing in the ears.
If you would like to learn more, check out my full article, " Vagus Nerve Stimulation and Tinnitus."
If you want to know about the upcoming webinars, here is the direct link to that information on the ATA site.
Vagus Nerve Stimulation Webinar
Thanks for stopping by
Until next time, take care of yourself.
Regards
Roopesh