When you are struggling to hear your customers at work, your boss may think that you are being 'difficult.'  This could not be further from the truth.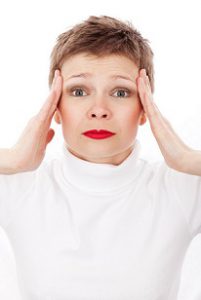 It can become challenging when you have a hearing difficulty and your job heavily depends on you to hear the customers. Trust me, I know. As a pharmacist, I can tell you its really not an easy thing to do when you have that annoying tinnitus constantly 'buzzing, ringing or whistling,' in the background.
Ever since my tinnitus started, it has become such a challenge to handle both my hearing loss and work commitments simultaneously.
During this time I have learned a couple of things, that has helped to make things easier for me, with regards to handling the stress associated with the tinnitus, during work hours.
Here are 4 tinnitus stress reducing tips that I would like to share with you.
If just one of these can help you along your journey then this post has served its purpose.
I know that it's not easy dealing with all the challenges that come with having tinnitus, but for what it's worth, 'you are a winner in my eyes.'
With that being said, let us get on with those tips. Shall we?
1

.

Let Your Staff and Boss know about your Tinnitus
---
It's not about getting any extra attention, but by letting the people at work know about your tinnitus it will make them more aware and understanding of the matter.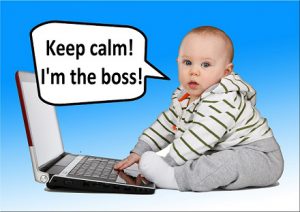 If for instance, they ask you something and you happen not to hear them, they will not immediately jump the gun and think that you are being rude or ignoring them.
I am completely deaf in my right ear and have to rely solely on my left one.
My colleagues have been made aware of this. Having said that, I am truly grateful for the fact that they have become accommodating. They even make an effort to stand on my left-hand side whilst talking to me.
Let everyone at your job know. Get it out in the open. Not everyone may be as understanding and helpful, but at least give it a shot.
Who knows, the environment may end up being less tensed up and your stress levels may come down a few notches.
2. Let your Customers Know about Your Tinnitus
---
It may be easier to get your colleagues to understand, but it is a totally different story when it comes to facing your customers.
I remember when my tinnitus was really bad, I had this impatient elderly man, in his late 50's or early 60's. Boy! Was I struggling to get his details, in order to access his profile and prepare his medication.
He was getting so heated up, as I was trying to get the information. I must admit during those early stages, I felt like it was a burden, having to inform my customers of my tinnitus and hearing problem. Not realizing that it could actually make things less stressful.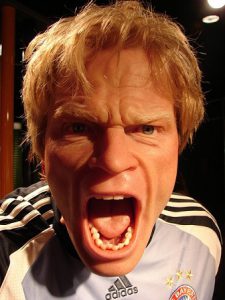 Anyway, I could feel his 'head' starting to smoke and his 'eye-balls' wanting to shoot a laser beam into me. I eventually figured out what he was trying to say, dashed off and got his meds. By this time my stress-induced tinnitus shot through the roof.
I can still remember the man's words when he left, " Don't Forget to take your Happy Pills!" His sarcasm was an obvious sign that I had cheesed him off big time.
I learned my lesson from that moment on. If I  was struggling, I would disclose my condition to the customer. I found that 9 out of 10 times, they were more patient and empathetic towards me.
So, once again put yourself out there when appropriate. Don't feel like you are an inconvenience to anyone.
If anything, you will cause yourself extra ' headaches' by not saying anything. This is something that you don't really need.
3. Get a Hearing Aid
---
I was stubborn when it came to this part. So many thoughts ran through my head:
"What if people see me like this?"
"It would not look nice on me."
"I just want my hearing to get back to normal!"
After my audiology exam, it was not a case of whether it was an option or not to wear a hearing aid. It was something that I needed. Period.
The hearing aid would not only help me with my hearing loss and work situations but with every other situation that required me to hear. In other words, it would become a part of my everyday living.
That's how bad my tinnitus was. There was a slim chance of my hearing coming back to normal.
As for the first two concerns, I realized that 'I SHOULD NOT WORRY ABOUT WHAT PEOPLE HAVE TO SAY ABOUT MY HEARING AID."
I had to put that in bold for a simple reason. I realised- 'It is only going to benefit me.'
The truth is that the sooner you make peace with that, the sooner you can move forward. I am proud to say that it's almost 3 years now that I am wearing my hearing aid.
Believe it or not, there are times when my tinnitus is actually behaving and I can hear WITHOUT the aid, yet I still keep it on.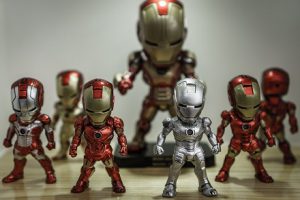 It's like Tony Stark and his famous armour suit that gives him the power to become Iron Man. My suit is my aid. It gives me the strength to 'face the many battles that may come my way.'
And as for the looks. Man, these days, they are making hearing aids fashionable. I kid you not.
For the kids, they come in some awesome colors. As for the size, they are barely noticeable. Well, this would depend on which one you go for. The 'In the ear' or the 'Behind-the-ear.
Go ahead and speak to an audiologist TODAY!
4. If your Work is Not Easy, Find ANOTHER ONE to HELP you Out!
---
I am not suggesting to you that you quit your job. Not at all. Though I love my profession, there will always be that stress associated with this type of job.
When my tinnitus was in full force, my job was threatened. The stress escalated to unimaginable levels and my livelihood was in the balance. My mind raced to a bleak and uncertain future.
A future where, 'I go completely deaf and I can't hear at all!' That thought scared the wits out of me. From that point onwards, I vowed to have a backup plan.
And so my quest began to look for a secondary source of income whilst I was doing my day-job. I went online and started searching the high and lows. It was foreign stuff to me and intimidating at the same time.
Anyway, to cut the long story short, after reading tons of product reviews, I found an online program that would teach me how to build an online business from scratch. I thought to myself, this sounds interesting.' why not check it out?'
This online opportunity offered a FREE TRIAL. That meant that I could try it out without having the need to put down any money or CREDIT CARD information.
What have I got to loose?
These days, you've got be very cautious about all those online scams going around. I signed up and gave it a shot and my luck could not get any better.
As a result of that amazing online business opportunity, I was able to build this wonderful website. This site that helps you to deal with tinnitus.
Not bad for a pharmacist, wouldn't you say?!
Anyway, the point that I am making here, is that whilst you have your regular job, you can build an online business around any passion that you choose. You can spend an hour a day and over time you will be able to see it grow to its full potential.
Thats what I did. Now I have a back-up and am learning some amazing skills that opens up other doors. The best part, is that it is less stressful on the ears.
or 
Conclusion
---
Where there is a will, there certainly is a way.
Hearing loss and work challenges can be dealt with.
We do not have to go gentle into the night. We can and will deal with our tinnitus.
Hope you found this post helpful.
How do you cope with your hearing loss whilst doing your job?
Would love to hear from you.
Thanks for stopping by
Regards and Take Care
Roopesh